Get ready for a dose of unbridled laughter and situations full of absurd humor
If you are a lover of absurd humor and are looking for a series that breaks with all conventions, Smiling Friends is perfect for you. This animated gem, created by Michael Cusack and Zach Hadel, has come to HBO Max to wow us with its unique visual style and irreverent humor. It is a perfect option for all fans of other animations like Rick and Morty and I will tell you about it below everything you need to know about her:
What is Smiling Friends about?
The Smiling Friends premise revolves around Charlie and Pim, two employees of the Smiling Friends company, whose mission is to help sad people.🙂 However, instead of following the traditional protocol, they embark on crazy and unusual adventures.⚡ This peculiar premise is what gives rise to absurd situations and funny moments that will make you laugh non-stop.😂
A very inventive animation
What really stands out about Smiling Friends is its animation. The character designs are eccentric and full of details, which gives them a unique personality. Also, the animation style is fluid and dynamic, giving each episode a frenetic pace. All scenes are filled with vibrant colors and detailed backgrounds, creating a visually captivating world.
One of its funniest chapters takes place in hell.
Why should you watch Smiling Friends?
But it's not just the animation that makes Smiling Friends an unmissable series, but also its script. The dialogues are witty and full of unexpected occurrences. Each episode is a roller coaster of absurd situations that will surprise you and make you laugh at every twist of the plot. Despite all these random moments, there is always a little more depth and social criticism under that absurd surface.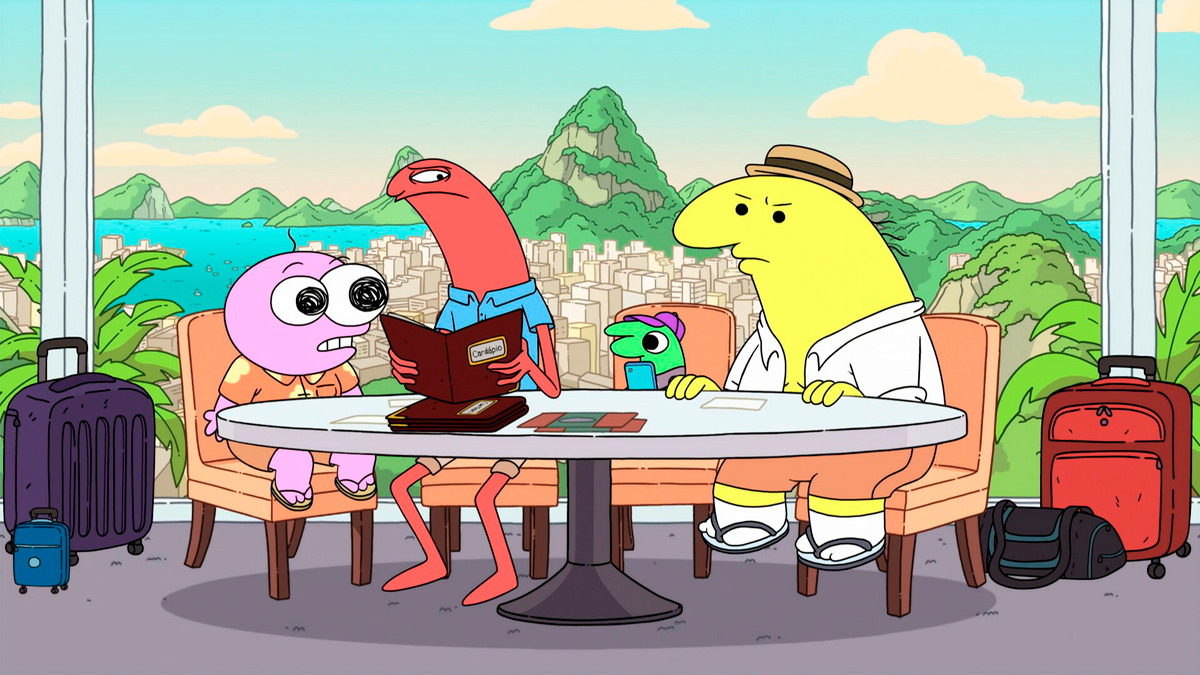 Its variety of characters means that we never know what is going to happen.
If you are a fan of series like Rick and Morty or Adventure Time, Smiling Friends will definitely become one of your favorites. Her irreverent humorous style and unconventional narrative approach make her stand out. among the other available options. Also, if you like The Amazing World of Gumball, you will also find similarities in its animation and character design, which mixes 2D and 3D seamlessly.
One of the best animated series of the moment
It's the perfect time to start watching this crazy series, since its first season came out very recently and you can catch up right away. That being said, Smiling Friends was renewed shortly after it was released and it won't take long for us to see its second installment. Despite this, the date of its arrival on HBO Max has not yet been announced, but it is hoped that it will finish production by the end of 2023 or 2024.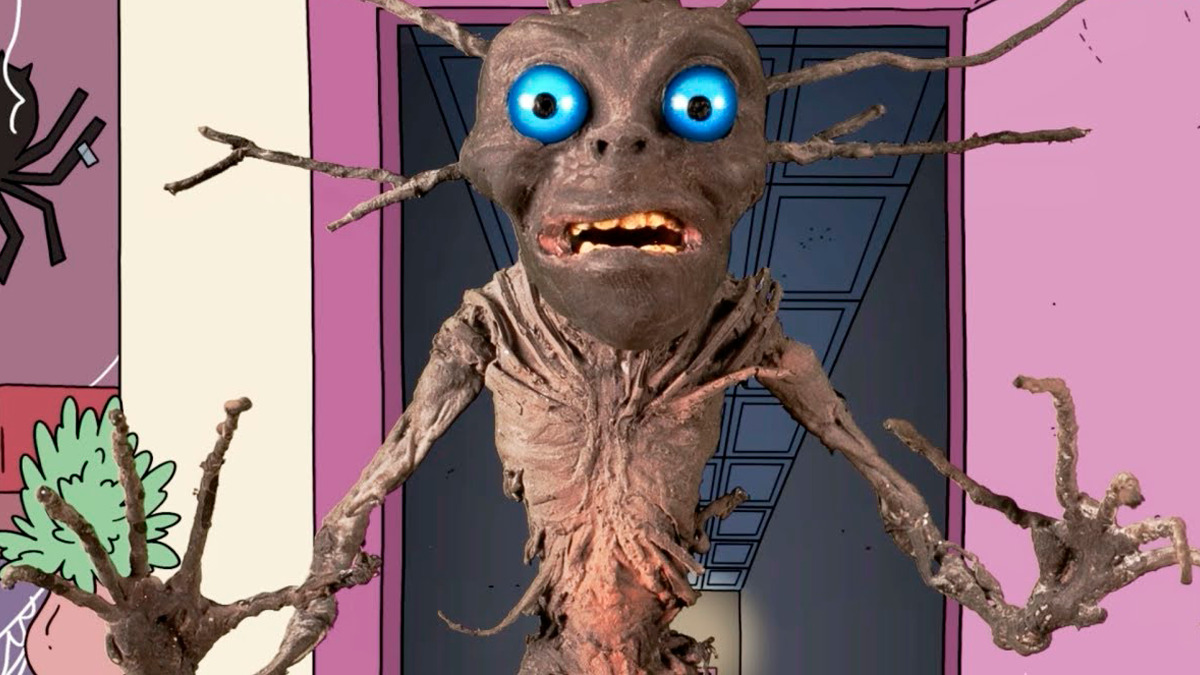 Some chapters include beings of this type that seem to be taken from Guts: the cowardly dog.
So, if you are looking for a series that will make you laugh out loud and immerse you in a world of absurd humor, don't miss the opportunity to enjoy Smiling Friends on HBO Max. Get ready for a completely different animated experience, full of wacky characters and unpredictable situations. Besides, Since its chapters only last about 10 minutes, you will be able to see its 9 episodes in an hour and a half, although they are also perfect to watch in any free time you have. If you haven't seen it yet, start right now: you won't regret it!
Articles and news related to HBO Max