News business Discovering Pixwoo, a new social network dedicated to gamers and gaming influencers
Published on 05/18/2023 at 18:35
Share :


In a world where Twitter, Instagram and other Tiktok obviously share the lion's share of subscribers, Pixwoo is a brand new social network, released on May 7th. It offers gamers a place to share their passion for gaming and follow their favorite influencers.
There are already plenty of pros like Panthaa and Tiraxa, Adyboo, Brak and Bertrand Amar on Pixwoo. There are also several reference sites in gaming such as JV and MGG, but above all there is a community of already more than 6,000 gamers. Released on May 7 and announced by Joyca among others during his most recent video where he challenged Gotaga on Minecraft, the Pixwoo application claims to be a social network for and by gamers.
Download iOS versionDownload Android Version
By and for gamers…
Pixwoo is a personal social network, made unique by choices and enriched by what you like and what your gamer friends like and make you discover. As soon as you register, you find yourself connected to dozens of recognized professionals in video games and active on Pixwoo: pro gamers, journalists, personalities, streamers, presenters, media… In the end, it is truly a reflection of your life as a gamer and that of your friends.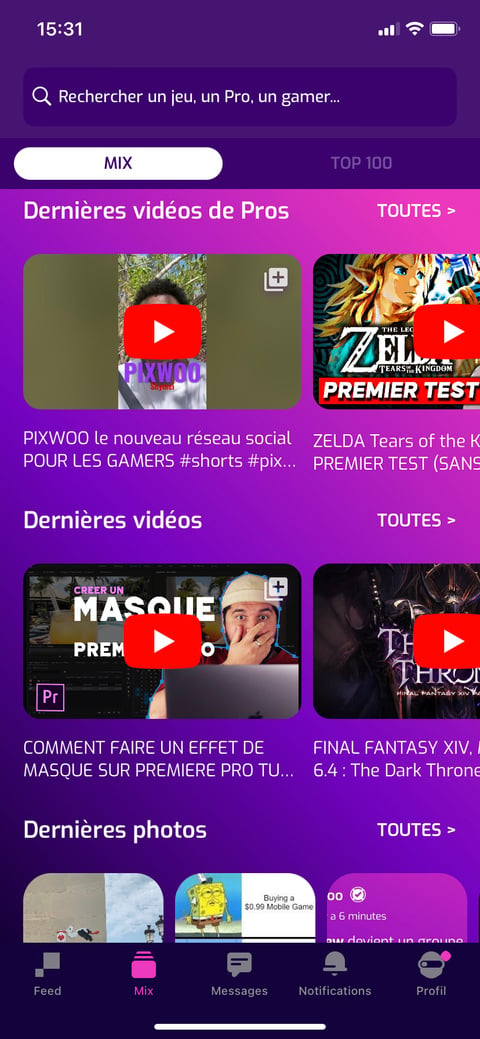 From the test of Zelda Tears of the Kingdom, of the LFL or even the hens of the ZLAN 2023, there is a way to find almost everything that is making the news in video games at the moment t. And that's without counting on the groups that anyone can create and join, and which concern most subjects of video games and geek culture (or even photos of cute cats). All while remaining in a safe and secure universe for everyone, so that it remains a pleasure:
In 1 second, you can hide/block any member from one of their posts, without any constraint The personal contents of your profile are only visible to your friends and only they can send you messages
And finally, Pixwoo is an environment of discovery and open-mindedness
Along with all the alerts and notifications that let you catch up on the hot topics you like, there's the Pixwoo Mix tab.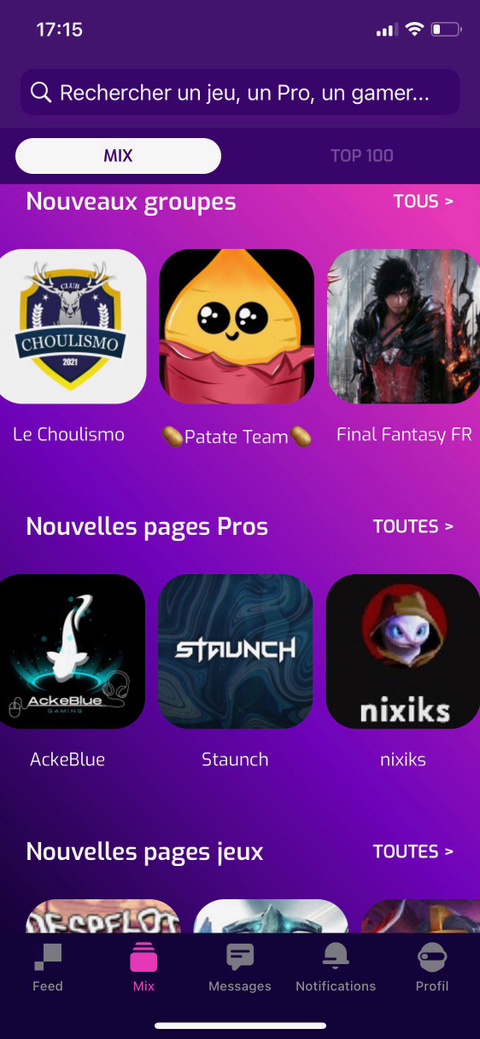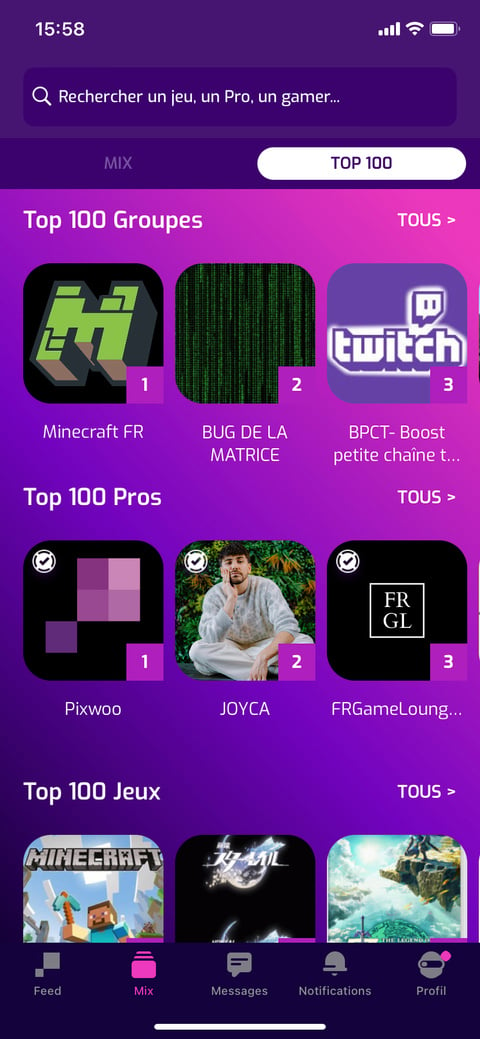 This shows you in real time the new Groups and the new game pages, as well as the new pros who have joined Pixwoo. It also lists the Top 100 of what's happening on Pixwoo, to constantly renew your discovery of new games, new trends and thus enrich your gaming culture.