The start of the TOTS event is getting closer and closer. That is why today EA Sports has warned of a series of news such as that will update the rewards of various modes and that the Teams of the Week will stop appearing in FIFA 23 Ultimate Team. But he has also reported that the schedule in FUT Champions will change during this holidaythe weekend finals will start and finish later.
FIFA 23 – New schedule of FUT Champions for the TOTS
The Champions Finals will begin Friday at 7 pm Spanish time. And they make this change so that the TOTS that will arrive every weekend can appear in their rewards. The finals of champions themselves will extend their final forty-eight hours. So they should end Wednesdays at nine in the morning Spanish timemuch later than usual.
This time change has been announced through a message within FIFA 23 Ultimate Team.
I think many people will be happy with the change. We will not be able to play the finals until seven in the afternoon in Spain, but in exchange We will have the full Monday and Tuesday to do it. So if you don't feel like playing on the weekend, you would even have the option of those two days.
In FIFA 22 something similar happened to what they have already announced for FIFA 23. And we still do not officially know what the rewards will be, but yes seems to have been leaked. Apart from the fact that EA Sports has shown, through a loading screen, the design of the player picks with TOTS. They will not maintain the style of the IF's, but this year they will be similar to the TOTS themselves (something that I consider a success, aesthetically I think it looks much better).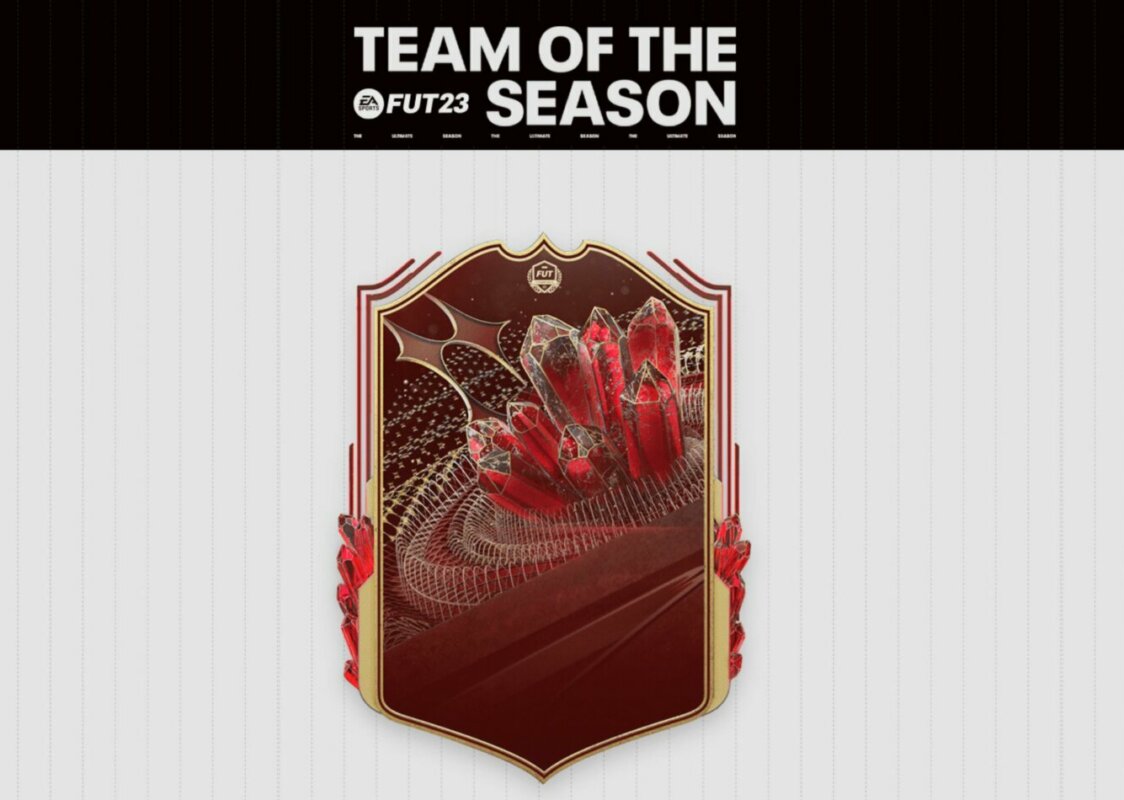 It seems that this is how the TOTS player picks will be in FIFA 23, they will not maintain the design of the rewards with IF's as it happened in other seasons.
Here you have the new Fantasy FUT stats that were updated a few hours ago y Bundesliga TOTS nominees list. And if you want to know when we publish content related to FIFA 23 Ultimate Team, You can sign up for the Telegram broadcast channel. Good luck!
PlayStation Store Gift Card for FIFA 23 – PS4 Standard Edition – 70 EUR – PS4/PS5 Download Code – Spanish account With this product you will receive PSN credit (GIFT CARD), which you can redeem in PlayStation Store to buy FIFA 23 (PS4 Standard Edition), among other thingsEA SPORTS FIFA 23 brings The World's Game to the pitch with FIFA World Cup men's and women's tournaments, new women's clubs and new ways to play your favorite modes. Thanks to advances in HyperMotion2 technology, FIFA 23 on PS5 brings even more soccer action and realism to the pitch. Twice the amount of real-world motion capture footage means more realistic soccer animations than ever before in every game.