Many of you are certainly no stranger to occupational deformity. Even outside of class, a teacher may have a tendency to teach someone with his knowledge, a test inspector from a driving school will not forgive himself for cautiously watching his relative behind the wheel while simply driving to the shop for fresh rolls.
And I feel the same way about my work, and somehow I hope that my work, which is your hobby, evokes similar feelings in you. That it's somehow normal when our love for games is reflected in everyday life. That I'm not outright obsessed yet.

source: Photo: SCS Software

I think about the games where I go
Since I often play games during and after work, it is quite important for me to devote myself to hobbies that are not related to a bright screen. I have boards, sure, but they also "smell" with work, so my favorite leisure activities include trips, for example.
I try to devote at least one weekend a month to walks in the Czech countryside, where it is much easier to clear my head than behind the walls of a house, behind a desk at a computer. However, in recent years, I find myself so absorbed in the games that I simply think about them wherever I go.
Just driving the car to the destination while overtaking a line of trucks reminds me how in Euro Truck Simulator 2 I didn't deal with it… and just cheekily threw it into the left lane without giving a damn about being my truck , which I use to overtake other trucks, blocked the entire passing lane.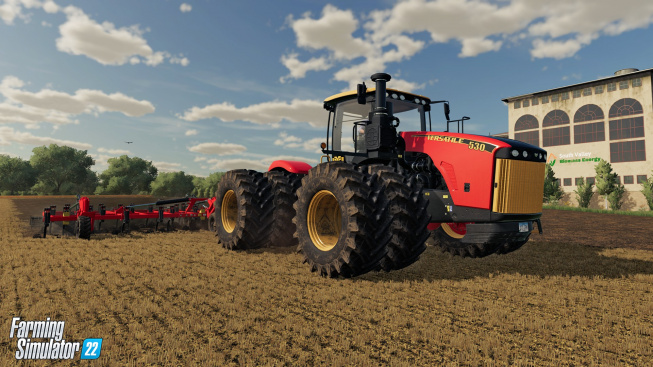 source: Giants Software

Then when we stop in the parking lot next to a field that is currently being plowed or harvested by a combine harvester, I picture all the processes that are carried out on that flat cultivated plot in Farming Simulator 22. And then when we finally walk through the beautiful Czech forests, I think of Kingdom Come: Deliverance and how I would like to return to its medieval landscape.
It's actually stupid to me. I go out to see, experience and take a break from modern technology and virtual worlds. But everything out there reminds me of them and I can't help but fantasize about them and how I'd like to return to them once the trip is over.
But after the trip, responsibilities will come again, because the weekend that I could have spent playing was spent outside. And if I dedicated it to playing, I wouldn't play the games I think about outside, because I wouldn't remember them, nothing would remind me of them. So – until now.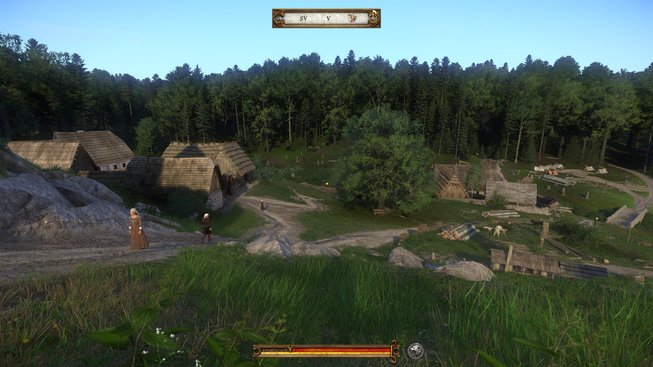 source: Warhorse

The Greek case
I am writing these lines just a few hours after returning from a holiday on the Greek island of Rhodes, where my first thoughts began to form. I spent my free time visiting the sights there, whether it was the city of Rhodes itself surrounded by massive fortifications, the vast ruins of the Feraklos castle or the no less impressive Monolithos fortress, towering on the west coast of the island high above the sea with a view of the surrounding islets.
But it wasn't until I visited the excavations of the ancient city of Kamiros that Assassin's Creed Odyssey came to mind. As I walked between the preserved low walls of houses that were last inhabited sometime in the second century BC, I imagined what it must have been like back then.
What was in this chamber and what were they doing in this larger room? How many people lived here? What were their neighbors like? How often did they visit one of the two spas here? How many times a day did they walk up to the temple dedicated to Apollo? And who among them came up with the idea of ​​building a large water reservoir on the hill that was distributed to the entire city and its wells through a system of canals?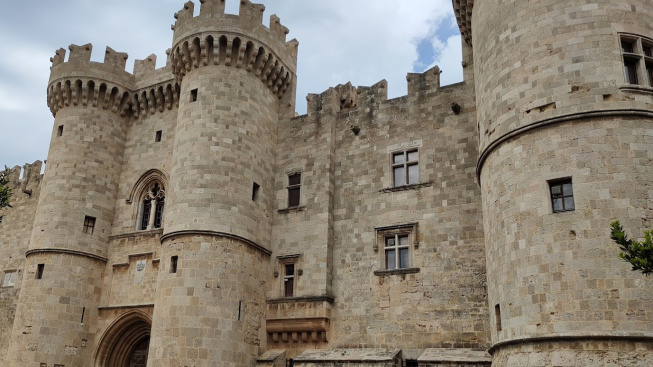 source: Author's own photo

These ideas fascinated me until I suddenly realized that I could actually materialize them in my own way. Just install Assassin's Creed. And that's exactly what I'm going to do this weekend.
I've been thinking about returning to Odyssey, which I only spent a few hours in, for a long time, but only now am I fully committed. Because I want to learn more about Greek history. Because I want to see how it roughly looked before. Because I want to stay abroad for a few more days in a way.
Unfortunately, Rhodes is not in Assassin's Creed Odyssey, so my desire to see its preserved monuments in their original beauty and full power will not be fully fulfilled. But I think that Corfu and the other included islands will probably compensate me enough.
To my surprise, however, a short Internet search revealed that Rhodes did appear in the series, specifically in Assassin's Creed: Revelations as part of the Meditteranean Defense minigame. This was only the city of Rhodes, which also became accessible only by playing multiplayer. However, the city of Rhodes hasn't changed in hundreds of years, and now I'm more in the mood to see entire buildings that are now ruins, so I'll stick with Odyssey…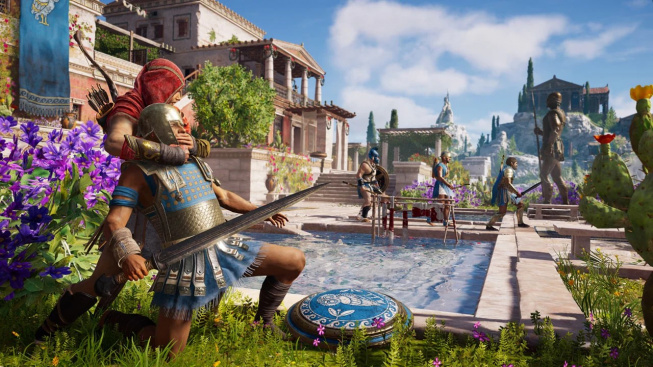 source: Ubisoft

Beloved obsession
I guess so, I'm probably really obsessed with games when I can't enjoy a single walk through the countryside without something reminding me of them. But I actually like it. It's proof to me that I'm still a long way from the dreaded burnout when games are constantly in my head and I can't get rid of them, that I want to play them all the time, whether I'm at home or out.
And the best thing about gaming is that it can convey to me what I desire out there and in my life, and at the same time I know it is rather unattainable for me. That I can simply drive a tractor around the field (I'm really drawn to owning a tractor, but what the hell would I do with it), take a trip to the Balkans with a truck, see how life was in our country in the Middle Ages thanks to Kingdom Come and thanks to Assassin's Creed, find out what other ancient cultures and architectures looked like.
Now all I have to do is start a racing game and sit behind the wheel of the Raptor from Ford, which I was kindly given a ride at the very end of the holiday – only a ride – and I can continue to only dream about driving it…