With two answers, one of which is somewhat ironic, Insomniac Games has reassured the fans who asked via Twitter for enlightenment about the expected Marvel's Spider-Man 2.
The "Autumn 2023" answer to those who doubt the exit period of the game lapidary confirmation of what was already known without indulging in any frills, not like the answer to the question "So why haven't we seen anything for two years? The game should be out in a few months, yet you haven't done anything to show us something":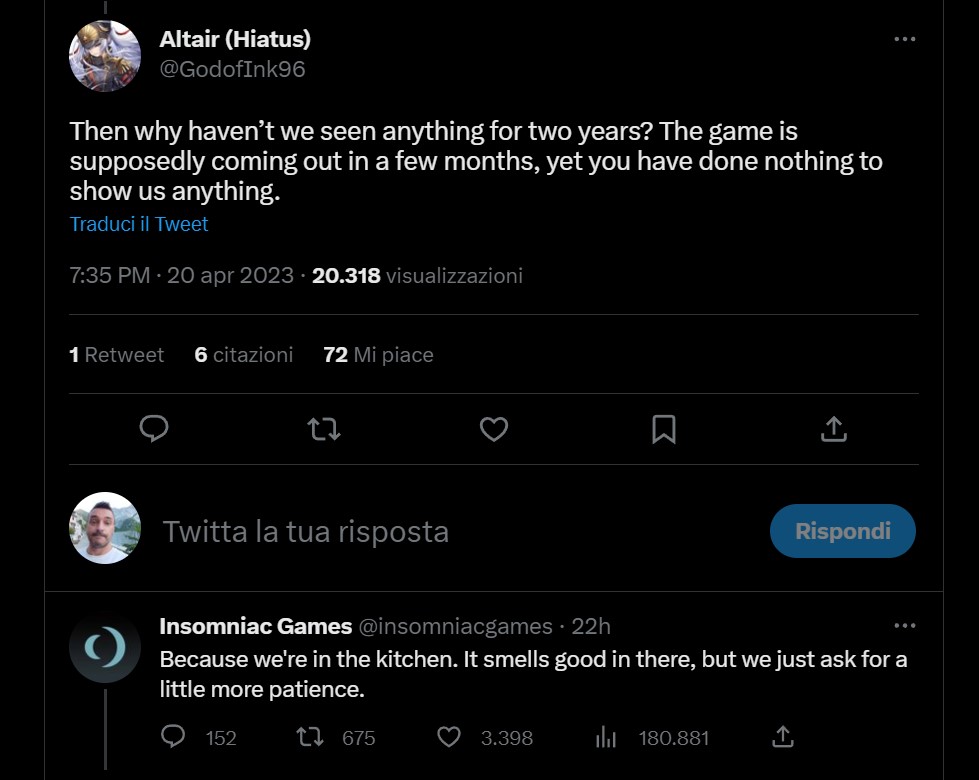 That "Because we are in the kitchen. It smells good here, but we still ask for a little patience" he says that development is proceeding well, however there is still a need to wait before the developers can unbutton themselves on the project and, perhaps, show eager fans something concrete.
Given the quality of the previous chapters on Spider-Man and the not excessive distance that separates us from autumn, the community hype is understandable as is the trust placed in Insomniac Games' capabilities (here she is our PC review of Marvel's Spider-Man Miles Morales to confirm it).