This console will be compatible with ANY video game catalog, regardless of which store they belong to
The world of portable consoles has existed for decades, ever since the legendary Game & Watch. But it has been evolving at a very rapid pace, until a few years ago when it arrived Nintendo Switch, which was a real revolution. What's more, it became a very influential console, and that is why the gran Steam Deck, Valve's portable console to play multiple Steam games in portable format. But now it's time to make way for ROG Ally, the new console that wants to burst the world of portable gaming and PC by the Asus brand.
ROG Ally announced along with its first details
This console has been announced by the Republic of Gamers, an Asus brand, and it is about a new portable console to play PC video games. Not only is it possible to play on this console, but It will work like a PC as it is equipped with the Windows 11 operating system. I leave all the details and images below:
Performance, screen and components
The performance of this machine is going to be incredible, as it is equipped with a new APU, the custom-built AMD RyzenTM Z1 series processor with RDNA 3 graphics. the best graphic quality to date seen on a portable console. If you're worried about your console heating up, there's no reason to, as it features ROG's Zero Gravity thermal system, a dual-fan system with ultra-thin heatsink fins and high-friction heat pipes to ensure your console stays cool. in any orientation.
As for its screen, it has a 1080p resolution and a 120 Hz refresh rate compatible with Adaptive Sync, with a maximum brightness of 500 nits, which is a very good number. And if, the screen is also touch screen!
Equipped with Windows 11
When working with Windows 11, in this ROG Ally it stands out that gamers have access to all the libraries and streaming services of their favorite publishers. You can also navigate the Windows desktop using the joysticks, buttons, or with your finger using the touch screen.
There's also a special edition of Armoury-Crate created specifically for this console. It's customized with fast performance mode selectors, a title launcher, in-game monitoring software, Aura Sync compatibility, and much more. And if you get hold of it, you'll get a 90-day free trial of Xbox Game Pass Ultimate. Because, indeed, you can play Game Pass on ROG Ally without any problem.
Ergonomic and lightweight design
Its designers have focused a lot on its weight and ergonomics. Weight 608 grams, Therefore, it is considered quite light and allows you to have long gaming sessions without your hands getting tired. When it comes to ergonomics, hands will feel very comfortable as this machine features a unique triangular line on the back that allows players to hold the machine very solidly from any position.
Images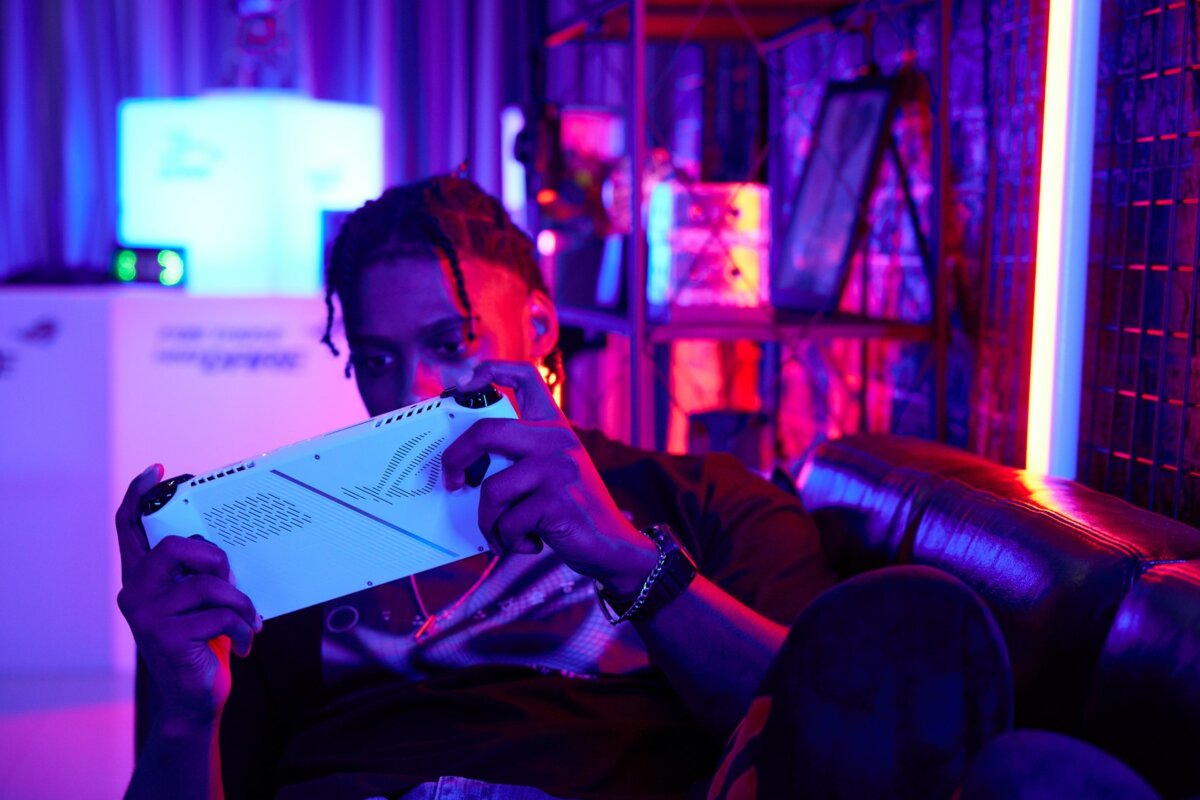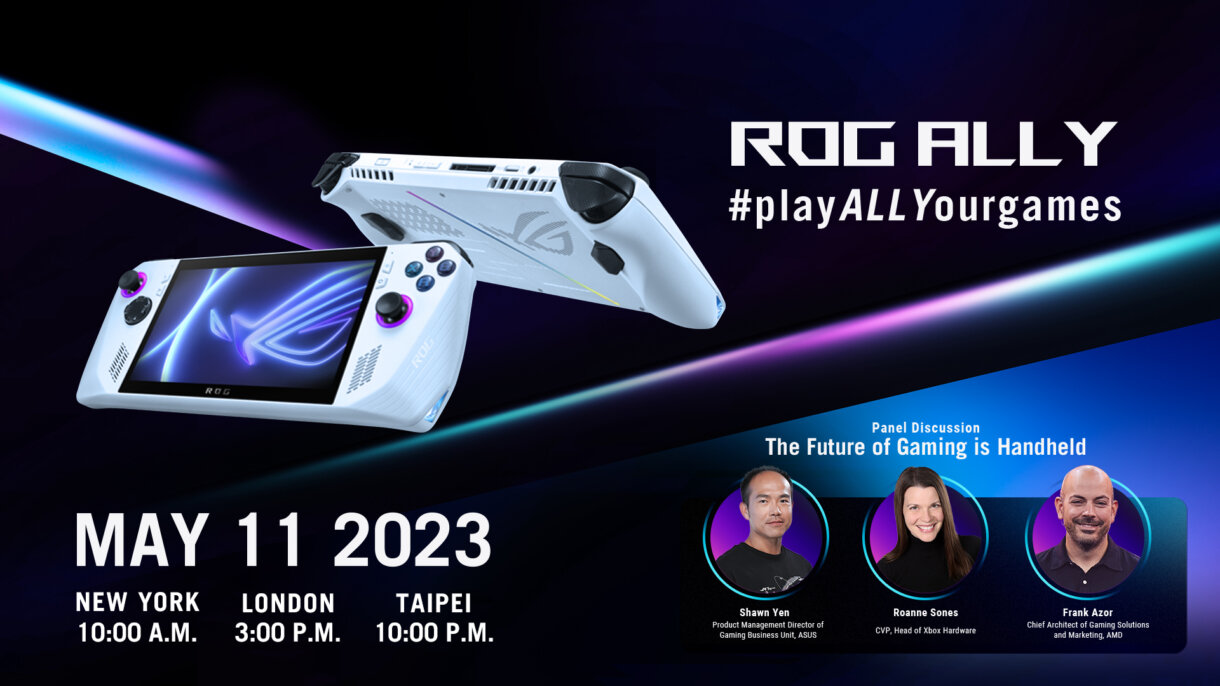 ROG Ally launch event
ROG Ally price and release date are totally unknown for now, but from Asus they have announced that there will be a live broadcast where will reveal all these details. The event will take place next May 11, 2023 at 4:00 p.m. (CEST). Subsequently, a round table will take place with the presence of Shawn Yen, Director of Product Management of the ASUS Gaming Business Unit, Roanne Sones, CVP of the Microsoft Gaming Device Ecosystem, and Frank Azor, Chief Architect of AMD Gaming Solutions and Marketing, to discuss the design history of ROG Ally.
But if you want to be the first to know the price and release date, so visit this link which will take you to the official website of the console.