Boku no Hero Academia (or My Hero Academia) It is one of the most popular manganimes around the world today. Izuku Midoriya's story captivated millions of people through his television series and, as often happens in these cases, a lot of people were looking forward to some developer creating a video game at the height. In the past we received the two installments of My Hero's One Justice (which were not bad at all). Will My Hero Ultra Rumble be better?
Bandai Namco wants to move away from the fighting game genre to offer a multiplayer experience: they are going to try their luck with un battle royale de My Hero Academia. This title had not shown signs of life since the beginning of 2022, and be very careful, because news was shared this morning that would point to a close release.
My Hero Ultra Rumble will have beta on PS4
Bandai Namco revealed that they are preparing an open beta of My Hero Ultra Rumble that will be exclusive to PlayStation 4🔥 Users of this platform will be able to try the game for free from May 26 to June 2📅 The opening and closing hours of the servers are as follows:
Session 1: On May 26 from 4:00 a.m. to 12:00 p.m.
Session 2: From May 27 at 4:00 a.m. to June 2 at 8:00 a.m.
What characters will be able to handle in the beta?
Izuku Midoriya Bakugo Ochako Uraraka Shoto Todoroki Tenya Iida Denki Kaminari Itsuka Kendo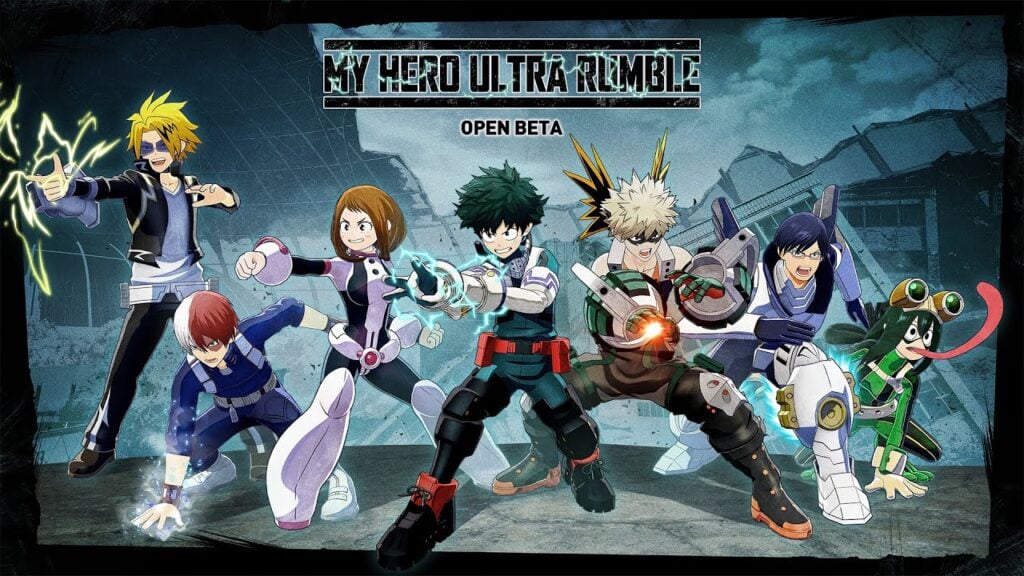 My Hero Ultra Rumble Premise
My Hero Ultra Rumble is a battle royale game in which 24 players face each other, divided into teams of threeuntil only one is left standing. Each character will have three special abilities to attack rivals or help allies, and depending on whether you are a hero or a villain, you will have to save/frighten the citizens on the map. And as if that were not a bit of a fuss, there will also be Gift empowerment cards scattered around the stages.