Sony has taken advantage of World Accessibility Awareness Day to take a fresh look at its PlayStation 5 controller designed to make it easy for all players to control. This accessory presented at the beginning of the year was known as Project Leonardo, but now we know its trade name: Access.
The company describes it as an "all-new, highly customizable accessibility controller kit designed to help many gamers with disabilities play with greater ease and comfort, and for longer." It has been created in collaboration with experts in the field and includes various interchangeable pads for buttons and joysticks, making it easy for each user to adapt it to their strength and range of motion needs.
More details about the product, which still has no announced price, and the launch date will be known in the coming months.
Access content
The remote includes the following, and in addition, it can be used on flat surfaces, rotated, or attached to tripods.
Joystick pads (standard, dome, and ball-style pads) Button pads of various shapes and sizes, including: Pillow button caps Flat button caps Wide flat button cap (occupying two button holes) smaller, since they are located closer to the center) Curve button caps (which can be pushed if placed on top of the controller or pulled if placed on the bottom) Interchangeable button pad labels for players to mark easily which inputs they assign to each button
Using the controller's four 3.5mm AUX ports, gamers can add their own dedicated analog sticks, buttons, or devices.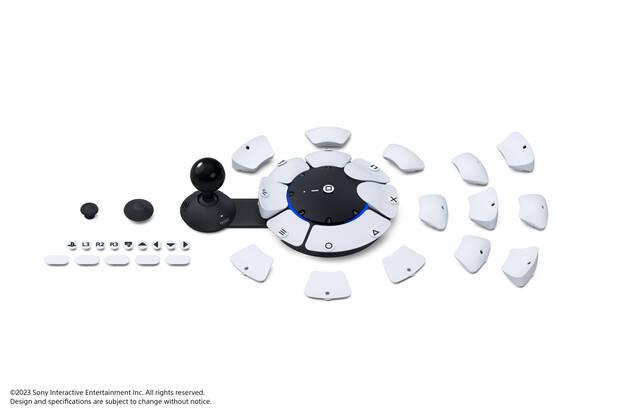 The Access command user interface
For these settings to work, Sony has shown the interface that assigns buttons and control profiles. When available, PS5 users will be able to select Access orientation, inputs, turn buttons on or off, assign two inputs to the same button, etc. These profiles can be saved for different genres, since a fighting game is not the same as a driving game.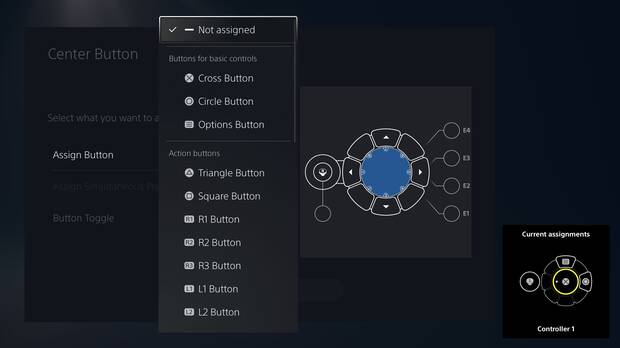 "Up to two Access controllers and one DualSense (or DualSense Edge) wireless controller can be used together as a single virtual controller, allowing gamers to mix and match devices or play collaboratively with others," Sony says. "As with the DualSense Edge wireless controller, gamers can also fine-tune the home position and sensitivity of inputs. The ability to adjust dead zones (the distance the analog stick travels before being recognized in a game) ) and joystick sensitivity is especially helpful for gamers to improve their fine motor skills while gaming."