In recent months, the existence of a PlayStation 5 Pro has been rumored to arrive in 2024 and, similar to PS4 Pro, it would mean a revision of the hardware with more power. Take-Two believes that just like the last generation, we will see these new models.
After presenting the financial year report, which could give clues to the launch of Grand Theft Auto 6, CEO Strauss Zelnick was asked about the possibility of seeing mid-generation console updates, similar to PS4 Pro and Xbox One X, since they were announced in the same period – three years after the originals were released. "We'll probably see them," says Zelnick, who in any case replies that "they won't affect the business much."
It doesn't seem like a slip of information, although Take-Two would certainly be one of the first publishers to know about these new models. Studios are prepared to port their games to consoles that would improve title performance, for example native 4K resolutions at 60 or 120 fps. According to the only source that has mentioned the existence of PS5 Pro, first party teams will receive it in "a couple of months" and the rest by the end of the year.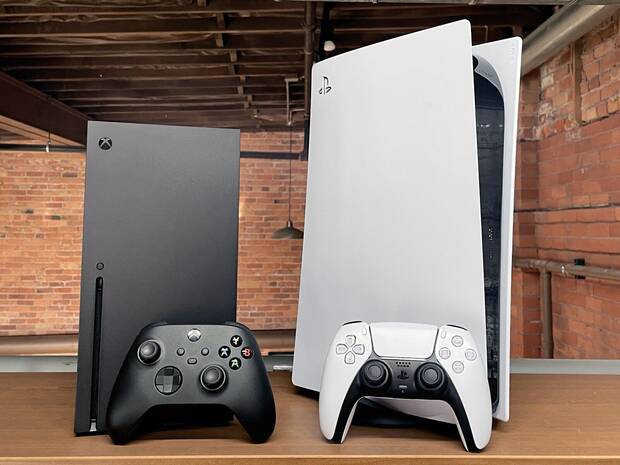 Take-Two will not abandon Nintendo Switch and neither will the previous generation
The cancellation of Marvel's Midnight Suns on Nintendo Switch does not mean that Take-Two stops supporting the platform, and this week for example Lego 2K Drive arrives on all consoles and PC, and later Star Wars Hunters from Zynga. "Yes, I think we will continue to support it," he says of Switch.
As for PlayStation 4 and Xbox One, Zelnick is cautious. "Really sticks [caso por caso]. Obviously our studios will continue to support platforms where they believe there is a significant audience" until this community is reduced to the point of not being economically viable. "But in general we give a lot of support," clarifies the manager. Sports series like NBA 2K will continue for years, but the doubt is with blockbusters like Grand Theft Auto 6 o Bioshock 4.