In the three days since its launch, Friday 12 May, The Legend of Zelda: Tears of the Kingdom for Switch has sold over 10 million units worldwide, becoming the best-selling game in the Legend of Zelda series. The Legend of Zelda: Tears of the Kingdom (which we told you about in our review) is also the best-selling Switch game in Europe and the best-selling Nintendo game in Europe for any system in the company's history. Here are some curiosities and some official considerations on the prestigious goal:
"Into its seventh year, the momentum of the Nintendo Switch continues strongly, as evidenced by this record-breaking launch," said Nintendo of Europe president Stephan Bole. "We are very grateful for the support of The Legend of Zelda: Tears of the Kingdom fans and are really looking forward to seeing their adventures and creations as they travel to Hyrule."
The Legend of Zelda series of action-adventure games began over 35 years ago with the original title The Legend of Zelda for the Nintendo Entertainment System in 1987. As the heroic Link, players embark on an adventure battling enemies and discovering hidden mysteries in vast fields and dungeons. As of March 2023, the series has sold over 130 million units worldwide.
With this last chapter, the saga of The Legend of Zelda establishes itself as a global phenomenon that unites millions of people of all ages without distinction under its wing. Beyond the numbers, this is also demonstrated by the initiatives of enthusiasts who have always piled up one after the other to celebrate what has become a real stronghold of pop culture.
A passion that expresses itself in all forms, assuming the shape of the person who carries it and now touching all environments. A 360° phenomenon that has recently seen the emergence of votive newsstands dedicated to Princess Zelda positioned between the streets and neighborhoods of Naples in conjunction with the performance of COMICON Naples, an event during which a gathering dedicated to the release of The Legend was held of Zelda: Tears of the Kingdom which also involved some of the most influential creators of the environment.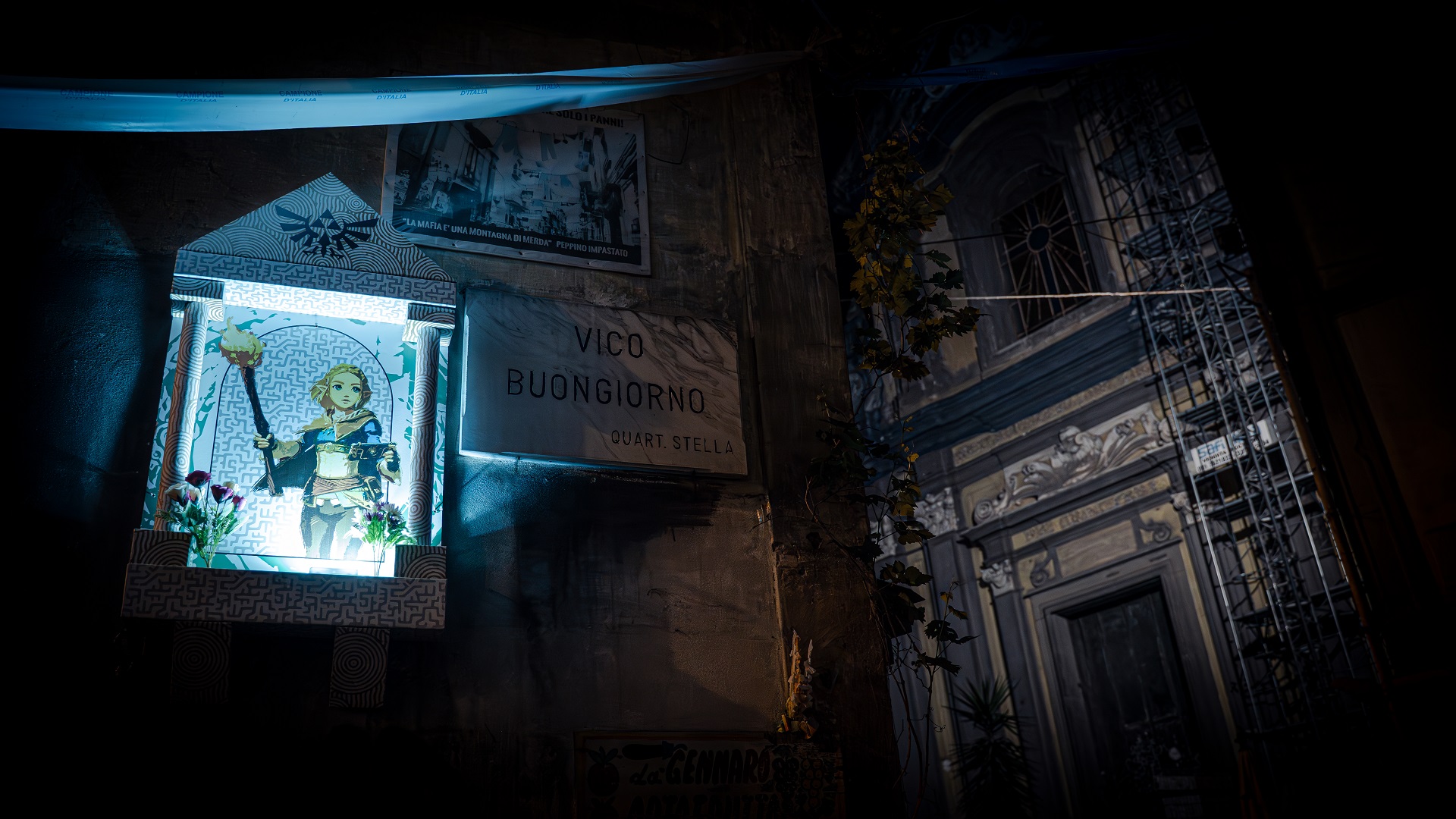 A myth that prompted the Roman food influencers known as 2men.1kitchen to recreate the Zuppa dell'Amore (Creamy Heart Soup) taking inspiration directly from the video game. An inclusive legend that led to the realization of the project sponsored by the National Deaf Organization and the Italian Youth Deaf Committee which saw young deaf people inaugurate the Italian sign language of video games. All these initiatives are proof that every occasion is a good one to be a fan of The Legend of Zelda e to take advantage of this connection tool not only to create entertainment, but also to convey messages of inclusion and solidarity.