Major and Senja are both in the hunt for the Rocket League playoffs as the Telialigaen enters its penultimate round. On Thursday, the teams meet for a match that is likely to be decisive for advancement.
With its 15 points, Major is currently in fourth place, three points ahead of Senja. Depending on the evening's result, Major can secure a place among the top four, but if it goes the other way it is suddenly Senja who is in the best position.
You can follow the Major against Senja on Thursday 13 April from 20:00 on NuggetEsport's Twitch channel.
– Very important match
These play for Major
sea ​​view
Niko "Neko" Knapstad


Melvin «Pluto» Lind


«Tyrant»
Major has delivered the goods this year, but has yet to beat one of the playoff contenders. A loss against Senja is not the nail in the coffin, but with a match against reigning champion AW3 in the last series round, Melvin "Pluto" Lind and company know how important it will be to take three points tonight.
– Very important match for both teams. I think that if we play as expected, we should have the upper hand, reports Lind.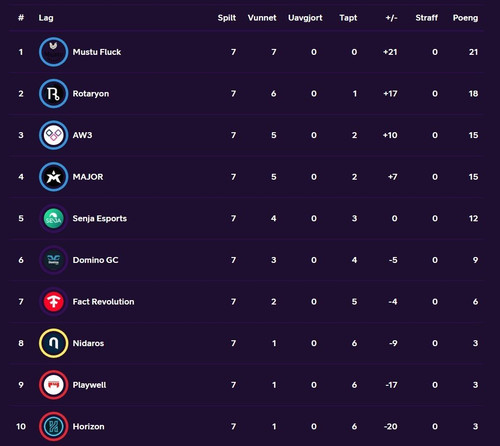 This is how the Rocket League table looks before the 8th series round.
Telialigaen.no
While Major enters with good confidence, "Pluto" admits that the preparations before the fateful battle have been far from optimal. Since the last series round, the team has barely had the opportunity to play together.
– We have only played together once in two weeks because I don't have access to a PC when I have time off from school.
Fortunately for Major, the Easter break hasn't given Senja much playing time either.
– We field a stronger team
These play for Senja
sea ​​view

Teodor "Tempo" Myklebust


Watchar's «Jeyer» Maksamarn


Malthe «Saphiix» Have
Teodor "Tempo" Myklebust tells Gamer.no that he and his teammates have not played together since the victory over Fact at the end of March. Instead, they have tried to keep their form up individually.
– We haven't played anything since the last time, but have individually maintained our form, explains Myklebust.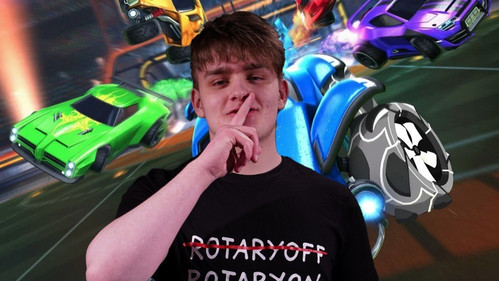 "Tempo" and the Senja guys are chasing a place in the playoffs.
Rotaryon, Psyonix (Montage: Gamer.no)
With the last league game against Playwell, the chances are good that Senja will be able to secure a place in the finals. To get the opportunity, the trio will have to score points tonight, a task that will not be easy – even if "Tempo" sees good chances.
– I think it depends on who has the day, but I personally believe that we field a stronger team on paper.
Two teams secured the playoffs
While the battle for the play-off places is still in full swing, two teams have already secured a place in the top four. Mustu Fluck and Rotaryon have secured their tickets to SpillExpo in Stavanger, and with matches against Playwell and Domino respectively this round, both teams should come away with a win.
A little depending on other results, AW3 can also arrange playoffs if the team beats Fact tonight.
At the bottom of the table, there is also great excitement when Nidaros meets Horizon. Victory for Nidaros means that Horizon is ready for relegation to the 2nd division for next season. They will then be followed by Playwell if Playwell loses to Mustu Fluck.
The round's other matches will be broadcast, among other things, on RNLorway's Twitch channel, from 19:00 tonight.