This commentary contains revelations about The Last of Us series.
Earlier this year, Hardware editor Mikkjell Lønning wrote a comment that we had in print here at Gamer.no. There he points out that much of the criticism that has been directed at episode 3 of The Last of Us in user reviews on sites such as Metacritic is that it "does not contribute anything to the narrative, that it is a meaningless pause that stops the flow and destroys for what is basically a short series."
Episode 3 was much discussed.
HBO Max
In the episode, we get to know the characters Frank and Bill, and their love story that unfolds against the backdrop of the end of the world. There's hardly a cordyceps-infected monster in sight. Joel and Ellie's journey to the neighborhood that Frank and Bill have made their own is only the framework narrative, and it may seem on the surface that there is something in this claim that Frank and Bill's relationship does not have much to do with the plot.
But there is a fundamental difference between the course of action in a story and what the work is trying to convey. Each of the episodes in The Last of Us' first season offers relationships that mirror Joel and Ellie in remarkable ways, and they have everything to do with the tragic outcome of the final episode.
Read our review of The Last of Us series »
As a big game, The Last of Us is quite uncomplicated
This summer, it is ten years since The Last of Us came out on PlayStation 3, and the series has just broken viewing records in this country. Computer games as prestige TV is remarkable, because it is a very new phenomenon. There are many considerations to take into account when a story is to be processed from one form of expression to another, and it is not necessarily the affectation of game mechanics that we perceive as meaningful when we judge whether The Last of Us is a successful adaptation.
As a big game, The Last of Us is quite uncomplicated. It has been held in high esteem since it came out in 2013, but that has largely been because of the characters and the story. When a game is first to be filmed in this way, The Last of Us therefore seems like a completely natural choice. The TV series is very close to the source material, but what makes it stand out?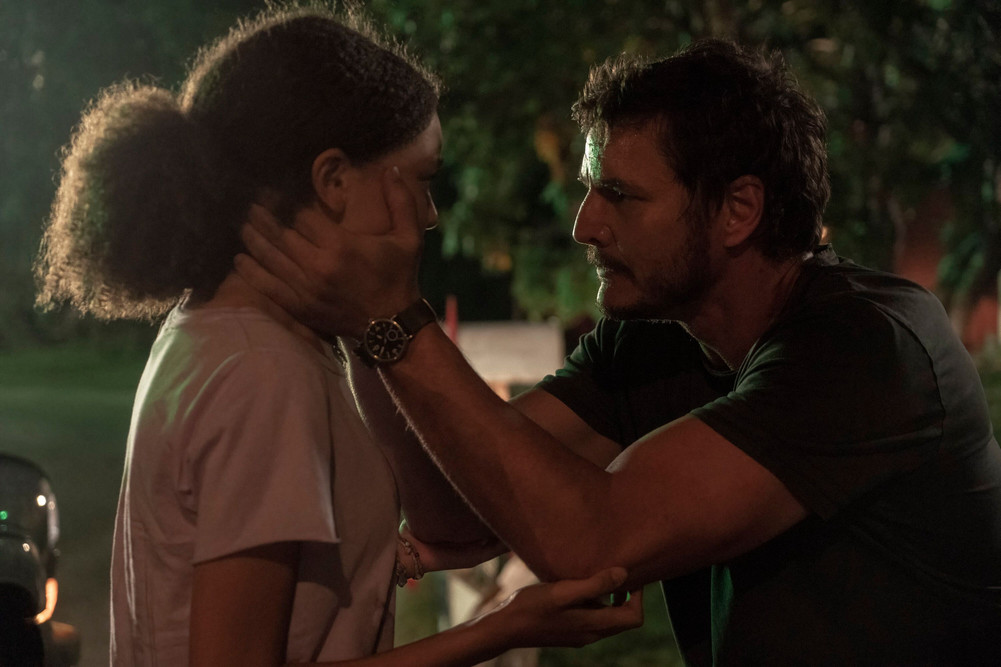 Joel and his daughter Sarah before everything went wrong.
HBO Max
The episodic format makes clear the parallels between Joel and Ellie's relationship and the other characters we are introduced to. Initially, the spotlight is directed at Joel's relationship with his daughter Sarah, and how her death casts a long shadow over his life. After the suicide attempt Joel tells Ellie about in the season finale, he sleepwalks from situation to situation, killing innocents and hurting those who care about him. When we meet Joel at the beginning of the series, he is in a long-term relationship with Tess. When Ellie asks, it's not a relationship he seems willing to define. We are left with the impression that she cares more about him than he does himself. Joel is blunt and cold, and it is only after he meets Ellie that this begins to change.
Whoever has a hammer sees nails everywhere
Like both video game and TV series, The Last of Us is very violent. Co-creator Neil Druckmann refers to the moral panic surrounding what we in Norway have called video violence as one of the reasons why exactly Mortal Kombat II was chosen as the highlight of Ellie and Riley's night together at the mall in episode 7. Ellie is fond of violent media, just as Druckmann was in his own upbringing. But there is a big difference between the stylized violence in Mortal Kombat II and the realistic violence in The Last of Us. The game and TV series don't just use violence as an entertaining tool, they thematize violence directly.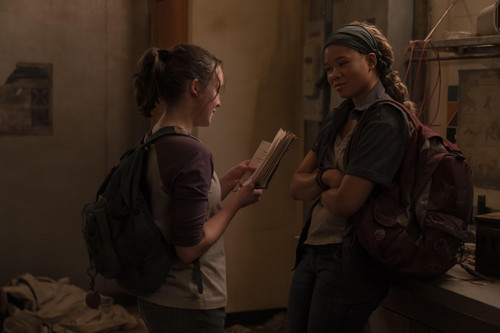 Ellie faced the brutality of everyday life with Riley early on.
HBO Max
The saying goes that whoever has a hammer sees nails everywhere. Joel Miller is a violent man, and twenty years of grief and death have made it a habit. When Ellie is taken from him in the season finale, his actions don't come as a surprise to those of us who have played the game, but they're also completely in line with what the rest of the series has told us about who he is. Emphasis in the form of parallels between Joel and Ellie and the lives we get an insight into earlier in the season not only helps to nuance them, they make the massacre appear almost inevitable.
It is not just Joel who is faced with an impossible choice in The Last of Us. Henry has to shoot his little brother, and can't live with the consequences. Marlene has to shoot Anna, and is willing to sacrifice her daughter for humanity to have a chance; Ellie must kill Riley, and the future they could have had together. Joel would rather risk the whole world than let go of his daughter again. So Joel's choice in The Last of Us is impossible as such, but only as a thought experiment. The choice between acting in line with your own nature, and giving up everything you care about so that the world has a chance, is not impossible. It is the choice between what is easy and what is right.
The dramatic irony of The Last of Us
It wasn't time that healed Joel's wounds, it was Ellie. They only have each other left, and the future he wants for her is in Jackson. In contrast to such an apparently well-functioning post-apocalyptic society as is often otherwise represented in fiction, there is nothing evil simmering beneath the surface here either. That's exactly how it works. That's good.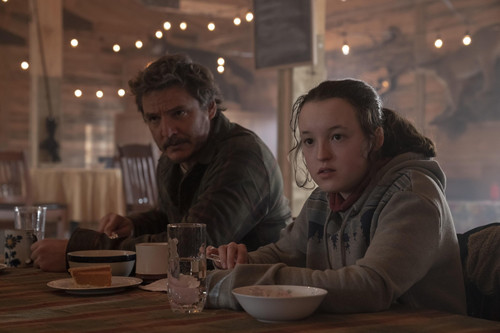 Joel envisions a future for Ellie in the Jackson community.
HBO Max
The future is not entirely hopeless in The Last of Us. The love story of Frank and Bill is another clear example of that. In the TV series, the life they build together is worth living, even as the world goes to hell around them. Their love is transformative, allowing Bill to be fully himself, seemingly for the first time. It is only later in the story that the limits are stretched for love's ability to change us for the better.
What are we left with, when Joel chooses humanity for the benefit of his daughter? A moral consideration to take is that Ellie has not had to decide for herself whether she wants to sacrifice herself. When Marlene says that it is something Ellie would want, it is therefore entirely hypothetical. After all, no one asked her.
So the discussion continues, today as in 2013. It's an advanced version of the streetcar problem. But whether you think he did the right thing or not, Joel Miller killed all those people because it was the only outcome he could live with. The vicious circle can be broken, and that is the dramatic irony of The Last of Us. Then it remains to be seen whether Ellie can succeed where Joel failed.
READ ALSO: The Last of Us Part II is divided into several TV seasons »