Pokémon has been with us for a lot of years now. In all this time he has left us really awesome video gamesbut also an anime adaptation that has allowed the creatures that this world presents us to shine more. Knowing the Pokémon in animated version has allowed us to see in another way how strong many of them areor the special personality that some have.
Today, I have written this article, in which I focus on how cute are pokemon. Can an objective list be established with the Pokémon most beautiful? The truth is that I think it is impossible, and that is why I bring you a ranking of the 30 most beautiful Pokémon based only on my subjectivity and opinion. Do you think you will agree with me? Let's find out.
Vulpix and Vulpix from Alola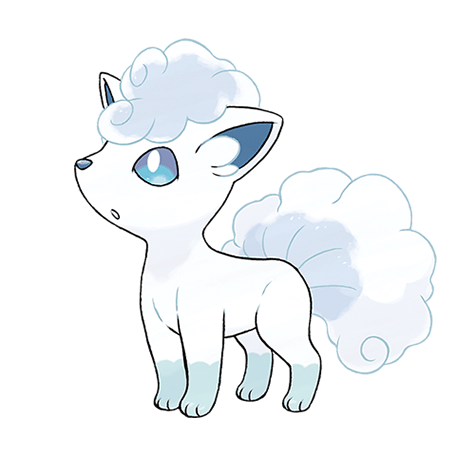 Vulpix is one of the cutest pokemon ever to exist. Both in anime and in video games it has always been a joy to see them. The bar was high, but the Vulpix of Alola (which instead of being a Fire type is an Ice type) is at least at the same level as the original design.
Ninetals and Alolan Ninetals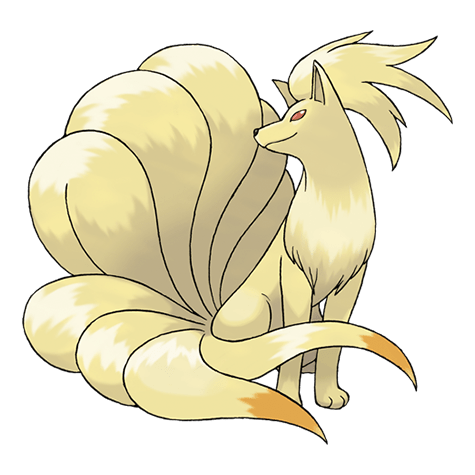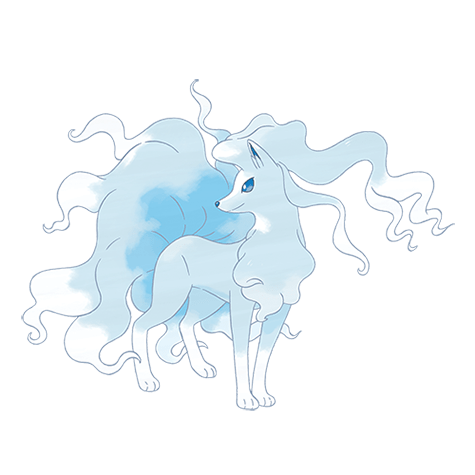 When a Pokémon is super cool, being its evolution doesn't always leave you in a good place. With Vulpix it is not like that, because both Ninetales and Alolan Ninetales are two truly beautiful Pokémon that convey both power and mysticism.
Arcanine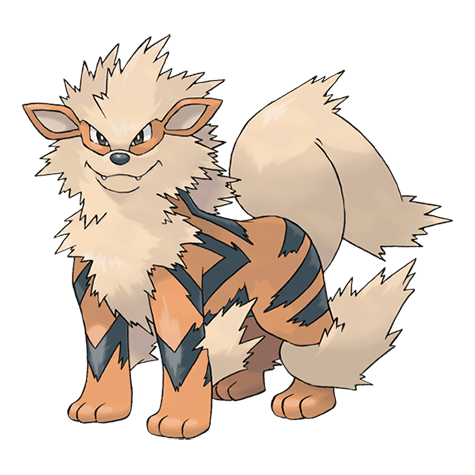 Arcanine It's known as the "Legendary Pokémon" for a reason. Her graceful and elegant figure while running at full speed They well deserve a place on the list of the most beautiful Pokémon. It is very difficult for me to decide the Kanto fire duel in favor of Arcanine or Ninetales, since both seem like 10 to me.
Ponyta de Galar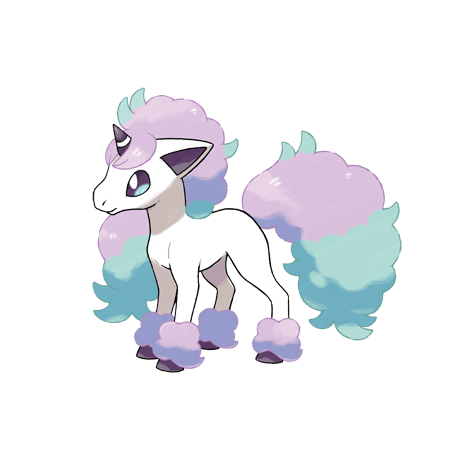 Ponyta is fine… but Galar Ponyta is another story. Fantasy and beauty have merged perfectly and have resulted in this great Pokémon. The downside of this great design is that its evolution, Galarian RapidashIt didn't completely convince me.
Eevee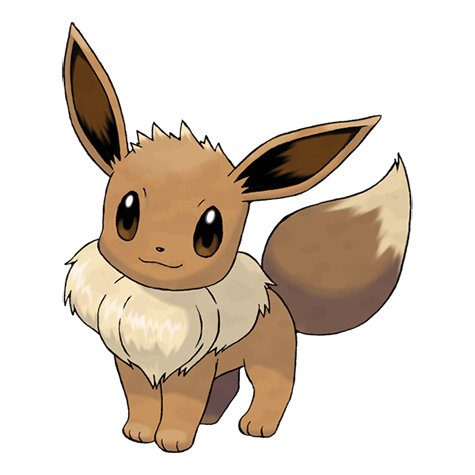 Curiously, the creature that has the most evolution options is one of those that could stay perfectly as it is. And it is that Eevee is one of the most adorable Pokémon that exists, thanks to its sweet face and huggable fur.
Wooper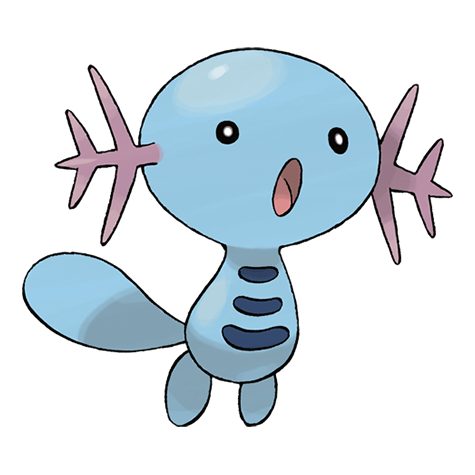 If I had to define Wooper in two words, they would be "adorable goofy". The appearance of this Pokémon may seem simple, but I think that this makes it also very cute. Also, its carefree face makes it deserve a position among the most beautiful Pokémon.
Espeon and Umbreon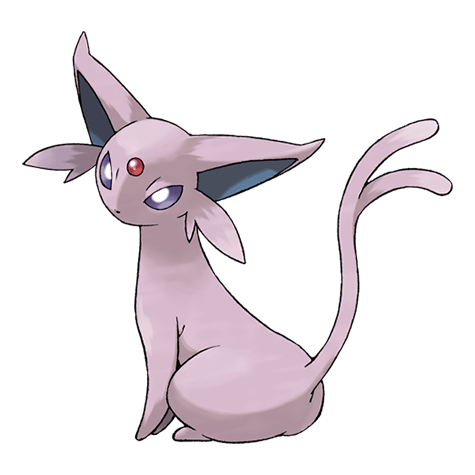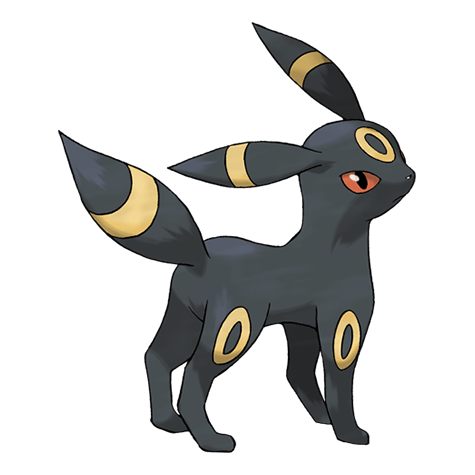 The truth is that any of the Eevee evolutions could perfectly be on this list. However, I have decided to put only Espeon y Umbreon. If I have included them together it is because, in general terms, I think they are the two favorites of the fans and followers of the franchise.
Suicune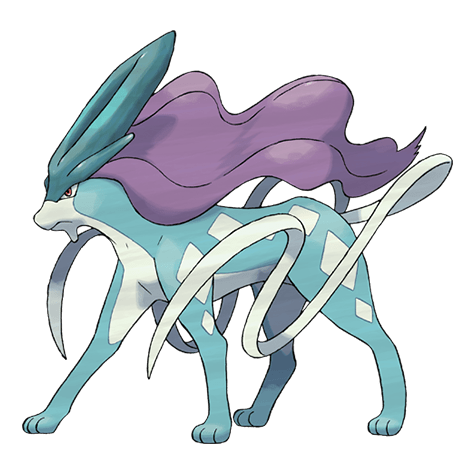 This Legendary Pokémon looks so imposing and magnificent that no wonder Eusine is after him. In addition to purifying the water with which it comes into contact, Suicune also purifies our eyes when we see him.
Grovyle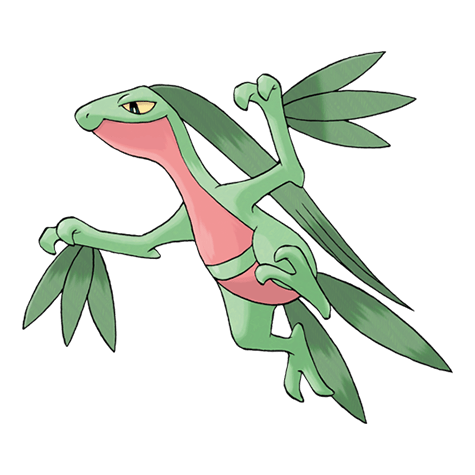 If you allow me, I'm going to live a fan moment. And it is that Grovyle It's my favorite pokemon. It seems to me the best intermediate evolution of an initial, because its design is brutal. Also, the Ash's Grovyle left me totally marked in my childhood, a state that lasts until today.
Gardevoir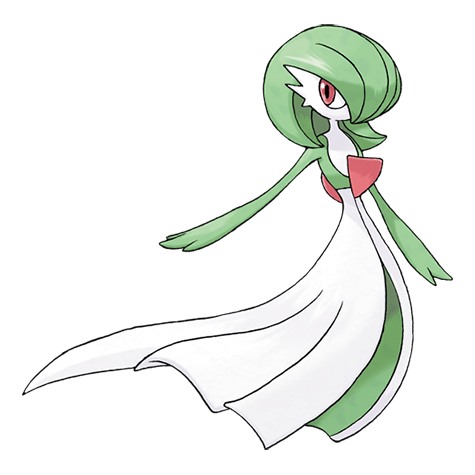 Gardevoir es one of those Pokémon that combine elegance and power perfectly. For this reason, it could not be missing from a list that includes the most beautiful Pokémon that exist. In addition, another detail that I have always liked a lot is the great loyalty he has to his Trainer.
Milotic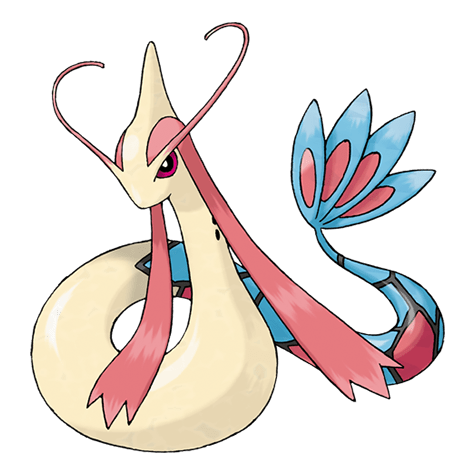 Many people say that Milotic is the most beautiful of all PokémonAnd they are probably right. This Pokémon has a design of 10: antennae, tail, eyes, tufts… I am unable to find something that I do not love. Also, I like that it evolves from Feebas, in theory uglier.
Absol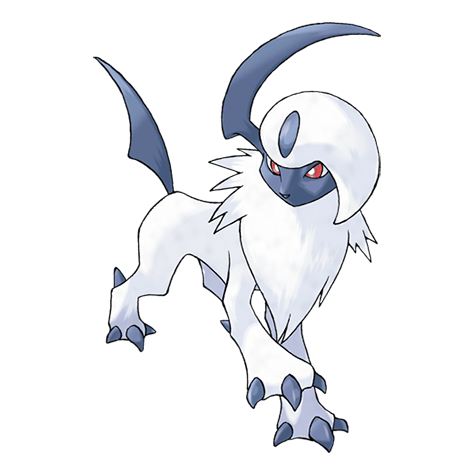 We come here to another of my favorite Pokémon. of those who they impose both for their beauty and for the feeling of being invincible. Absol It is a creature that borders on perfection and to which, as with Milotic, I am incapable of objecting. A Pokemon of 10.
Rosed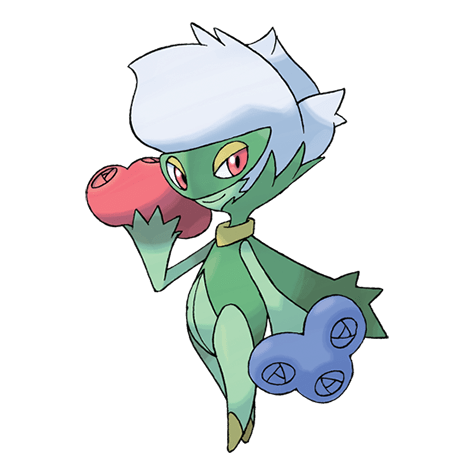 The fourth generation gave Roselia both a pre-evolution (Budow) as an evolution (Rosed). In my opinion, took this pokemon to a new level. Because if Roselia's design was already pretty, Roserade's is even more so. White flower on the head, a small cape, the characteristic flowers instead of hands… In short, a blast.
manaphy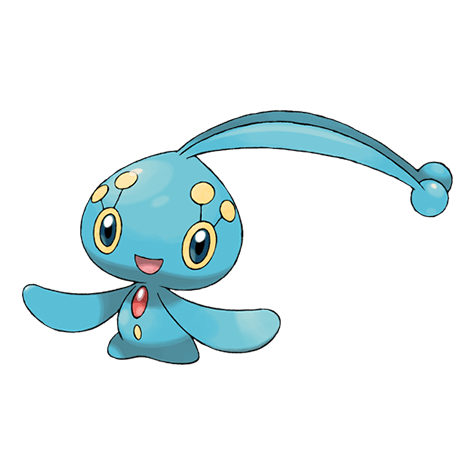 This Singular Pokémon also has a singular beauty (forgive the redundancy). In addition to her pretty face and how cool her antennae areafter seeing the movie in which he stars All I want to do is cuddle a Manaphy.
Shaymin (Earth Form)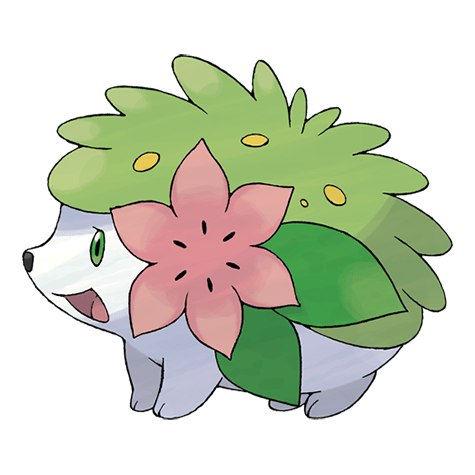 Another Singular Pokémon that seems spectacularly pretty to me. From the shape of a hedgehog to its "lawn", passing through the large Gracídea flower and its little face. Of course, Shaymin is one of those spectacularly beautiful Pokémonalthough I like his Earth Form better than the Sky Form.
Zorua y Zorua de Hisui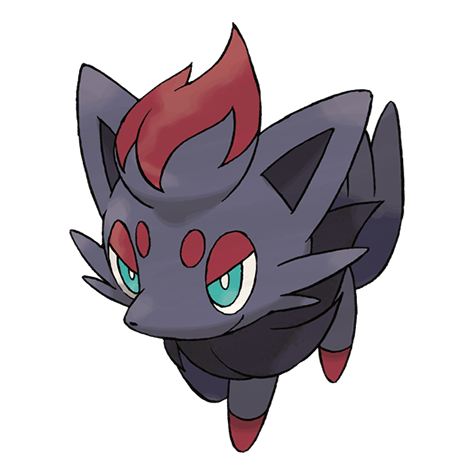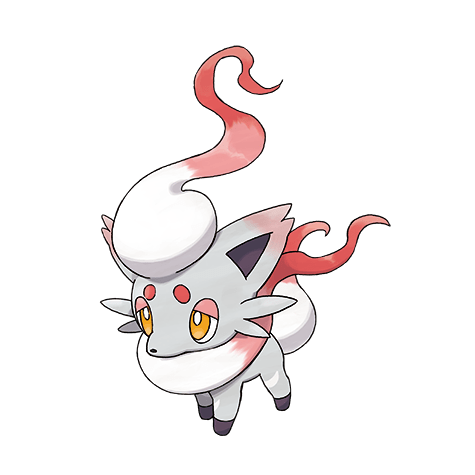 Unova introduced us to a lot of good things, and one of them was Zorua and Zoroark. In particular, the first one seems very cute to me, with his sly look and the lock on top of his head. Though it was hard to match, his Hisui's Form is at least at the same level. Those red locks and the sad look according to her story are just great.
volcano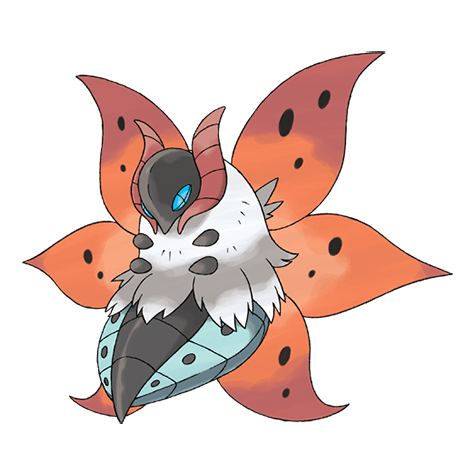 Volcarona is a mythical Pokémon, thanks in part to how hard it was to get back in the day and its lore. Besides all this, Volcarona has a design that seems amazing to mewhich makes it worthy of being one of the most beautiful Pokémon that exists.
Meloetta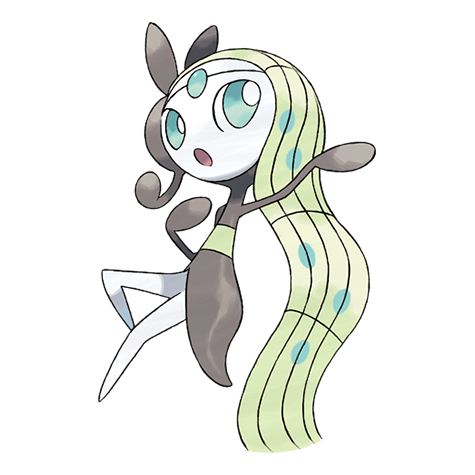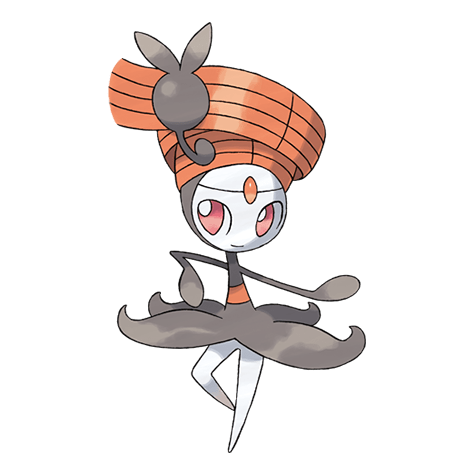 Meloetta is a Mythical Pokémon that absolutely freaks me out. The design of its Lyrical Form seems simple to me as well as sublimein the same way that the changes you make to acquire your Dance Shape I think they are incredible and very accurate. A Pokemon of 10There is little more to say.
Espurr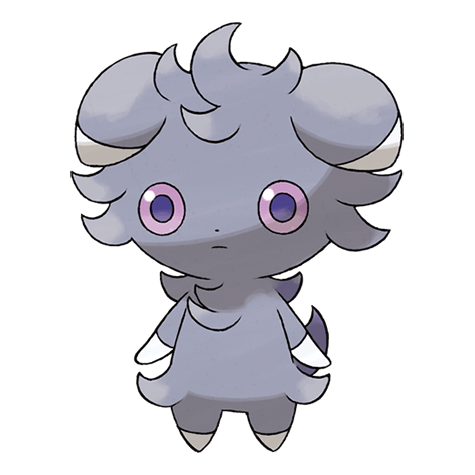 is pokemon it's a cutie. What I like most about him are her eyes and expression of innocencewhich go hand in hand with a most adorable scruffy look. Apart from the apparent differences, Espurr It's a pokemon that reminds me of Wooper.
Amaura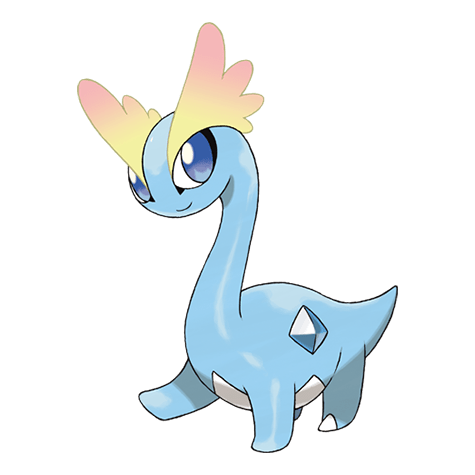 One of the things I like the most about Kalos is his fossil Pokémon. In particular, Amaura seems to me a cutie. Its sweet appearance, big eyes and those cool fins make it deserve to be recognized as one of the most beautiful Pokémon that exists.. Also, he looks like Littlefoot. That always gives points.
Rowlet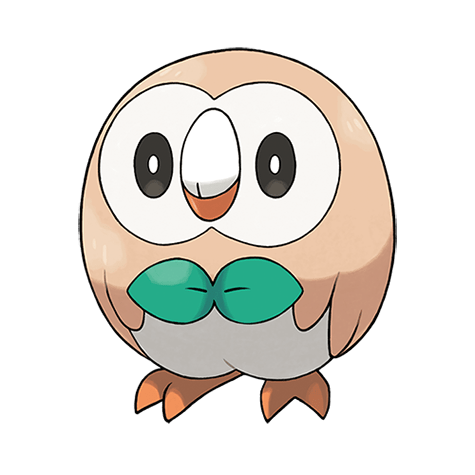 is pokemon he earned a place in my heart (and in that of many Trainers and Trainers) at the same moment in which it was announced as the starter of "Pokémon Sun and Moon". this round owl It has a simple design that reminds us that sometimes less is moreand makes it one of the prettiest and most adorable Pokémon out there.
Marshadow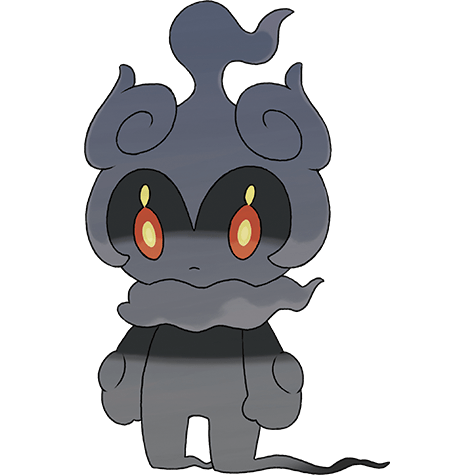 As I prepare this article, I'm realizing that I have a "problem" with Mythical Pokémon. The truth is I have a weakness for the gloomy and cloudy aspect of Marshadow. It seems to me a very cute pokemon that deserves to be considered one of the most beautiful that exist.
Zero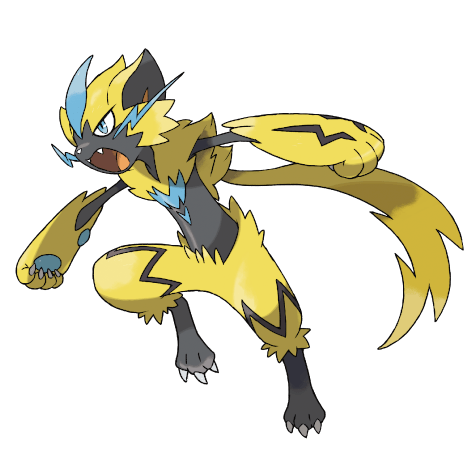 Zero It is a Singular Pokémon (another one…) that reminds me a lot of Lucario. The reason why the latter does not appear in the article and Zeraora does is because I think it fits better with the definition of "pretty". The fur and face of this Pokémon seem very cool to me, and the tail that comes out of his back is a great success.
Wooloo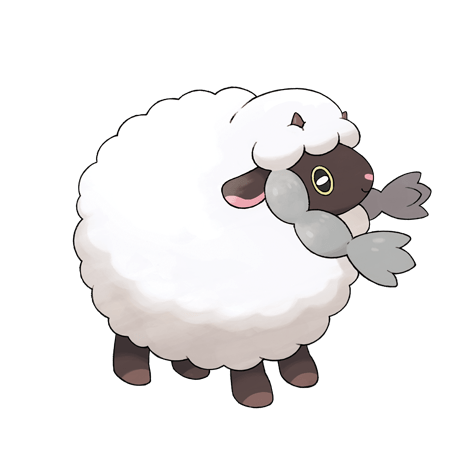 Wooloo appears on this list because it is a cuddly and adorable sheepand. Not much more to say. Although it is a fairly even duel, I personally like Wooloo more than Mareep (possibly because being a Normal type suits a sheep Pokémon better.)
A dream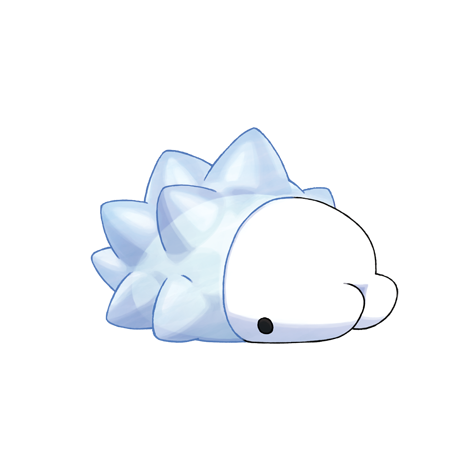 Simplicity is what makes this Pokémon beautiful. Simple eyes and a snout that reminds me of Shin-chan's ass is all he needs to be adorable.. Also, the ice shell is the most beautiful.
Frosmoth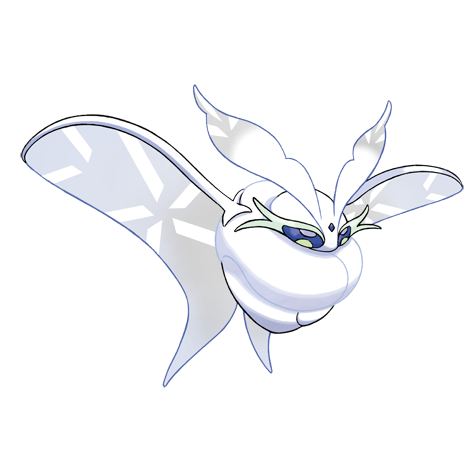 Snom's Evolution put aside that childish and adorable point to become a most elegant Pokémon. Its delicate appearance, the grace with which it flies and its beautiful eyes make it, in my opinion, one of the most beautiful Pokémon that exists.
Dachsbun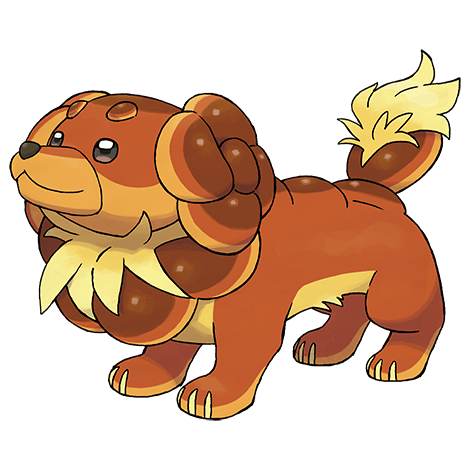 For me, Dachsbun is the most beautiful dog Pokémon that exists. Altogether, I find it a truly precious creature. Furthermore, the fact that it is a kind of living bread I find it most original, and, Although at first it might seem otherwise, it does not make it out of place at all.
Ceruledge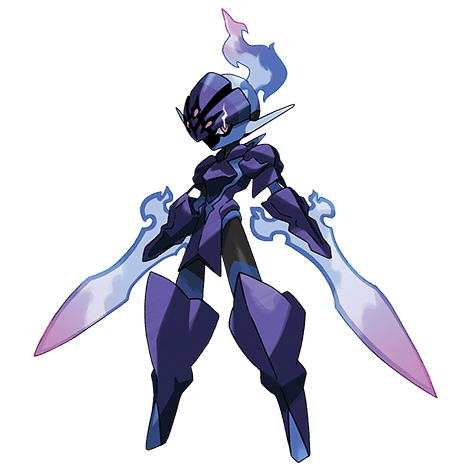 This warrior is a really precious Pokémon. Surely the big culprit for this is fire. Both the one that comes out of his head and the one that emanates from his swords give Ceruledge a most epic pointand make it one of the most beautiful Pokémon in existence.
Tinkaton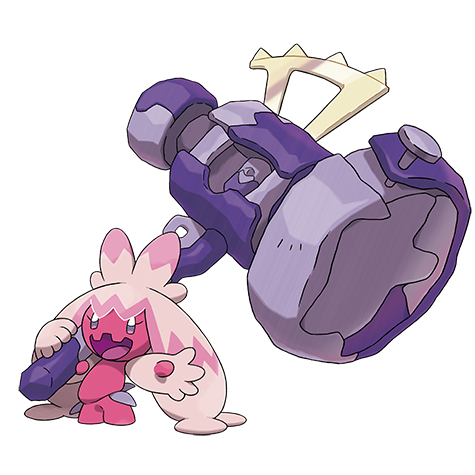 The Paldea Pokémon that has made the whole world fall in love. Since it's just a little Tinkatink, we're already looking at a creature that seems really special. By evolving into Tinkaton, this Pokémon brings out its full potential. Cool body and hair, along with a matching giant hammer that gives him loads of personality. From 10.
finance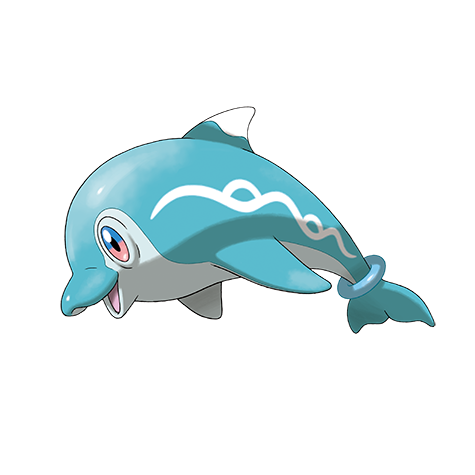 Finally a dolphin Pokémon! It may not have a particularly original design, but there is no doubt that Finizen is beautiful. It has everything adorable about a dolphin, combined with a very sweet face. His evolution could well be on the list, Palafinwho is practically identical to him when he is in his naive way.
And here comes this article in which I collect The 30 most beautiful Pokémon that exist, in my opinion. Surely you have missed some. What is that precious creature that I have overlooked? I invite you to share it in the comments, along with your opinion about my list. I read you!