For some reason, Teslagrad is one of the first things I think of when I hear talk of Norwegian games. I never finished playing it when it came out in 2013, but I guess there was something about the great style, the unique mechanics and the attention it got internationally that obviously stuck in my brain.
It has long been known that a new game is on the way, and suddenly last week Teslagrad 2 was sneakily launched on the eve of a Nintendo Direct broadcast. We have spent the weekend reviewing the atmospheric sequel, and have almost nothing but praise to offer.
Violent Vikings
Teslagrad 2 begins in much the same way as the original game, in that you are thrown headlong into the role of a young Jypling who must escape from worn-out, red-clad figures. Where in the 2013 game you were chased up a massive tower by noisy soldiers in a Soviet-inspired metropolis, this time you become shipwrecked in a Norse mountain range after being torpedoed by wild Vikings.
In this episode of the Air Accident Investigation Board.
Espen Jansen/Gamer.no
The main role in the game is held by the young girl Lumina, who for unknown reasons has arrived in the merciless wasteland. Like the original, Teslagrad 2 is also a game without dialogue, and in the same way you are served an interesting, but somewhat unclear narrative through flashbacks, surroundings and interaction between the characters.
The game has further developed the exceptional cartoon style from 2013, resulting in beautifully animated characters and colorful environments that are straight out of a fairy tale book. Here you get to know both tusks, trolls and electric moose, and there is generally a lot of good and unique design work that forms the basis of the visual experience.
This makes me like a lot of what Lumina and company do along the way – the characters seem alive and real, and there is clearly a lot that engages here. Ultimately, however, the story is too vague and ambiguous, and it all ends rather abruptly after just over 4 hours behind the wheel.
Then there are still a number of things to do, enemies to face and items to collect, but I would have liked a couple of extra hints as to where to go after the scrolling text.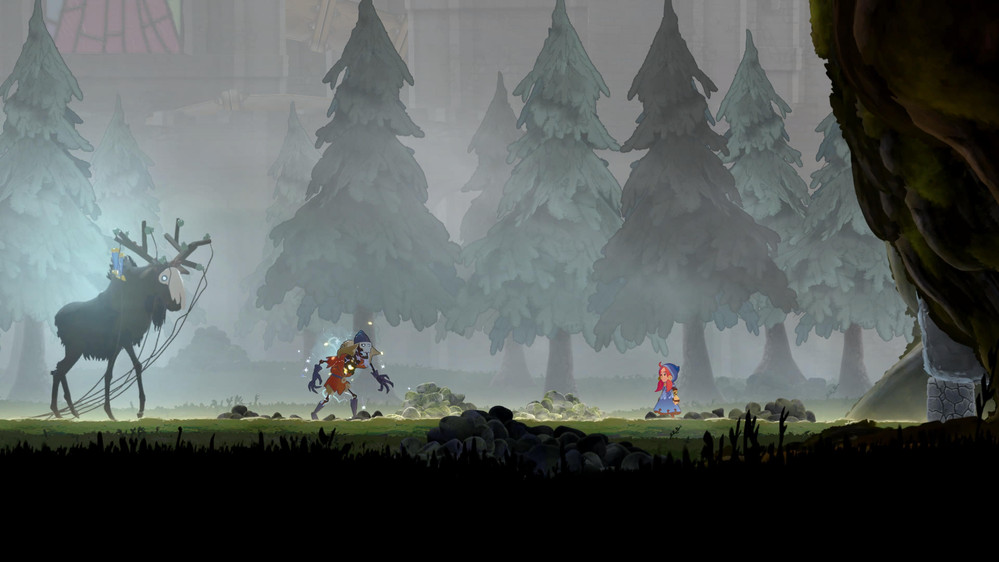 Moose in a sea of ​​fog.
Espen Jansen/Gamer.no
Wrong way?
The game still belongs to the "Metroidvania" genre, which means that one given many paths to choose from early in the game. Some are clearly blocked and require you to unlock various upgrades, while at other times I am more unsure whether I am on the right track or not.
Much of this uncertainty goes back to the first Tesla degree, where a series of frustrating puzzles constantly made me unsure of where to go. At the time, the lion's share of game mechanics were based on magnetism and uncontrollable physics, and the result were puzzles that I regularly saw the solution to, but which were not always so easy to solve in practice.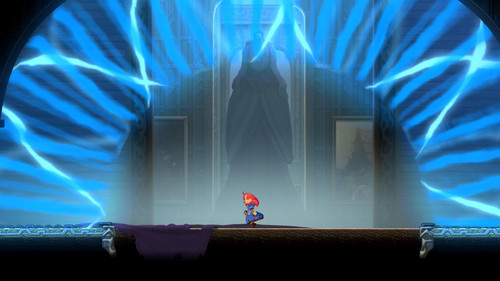 Magnetic fields are constantly causing headaches.
Espen Jansen/Gamer.no
This partly also applies in Tesla grade 2, such as when Lumina definitely doesn't want to hover in the right direction or how it sucks when you have to jump from floor to wall, wall to wall or wall to ceiling.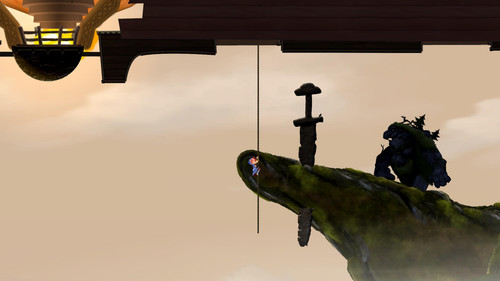 Troll!
Espen Jansen/Gamer.no
A couple of times I ended up thinking that I must have simply gone the wrong way, as if this could only be solved with an ability I hadn't gained access to yet. It also doesn't help that the level design is excessively clumsy in some places, with long distances you can fall, no typical "fast travel" possibilities and a couple of really unintuitive puzzles.
Fun discoveries
All in all, most of it still works far better here than it did last time, and a number of new abilities also ensure better variety during the game.
In addition to possessing a magnetic cloak that allows her to climb walls, Lumina also has the ability to "zip" along live lines and teleport short distances, and even later unlocks the ability to slide along the ground at tremendous speed. The latter quickly became my personal favorite, eventually opening up completely new ways to explore the map.
In other words, discoveries and movement are very central to Teslagrad 2, and even if the game does not always work optimally, it has a good flow when you first get started. A handful of tiresome boss enemies put irregular sticks in the wheels for fun, but overall I think this is a clearly better game than its predecessor.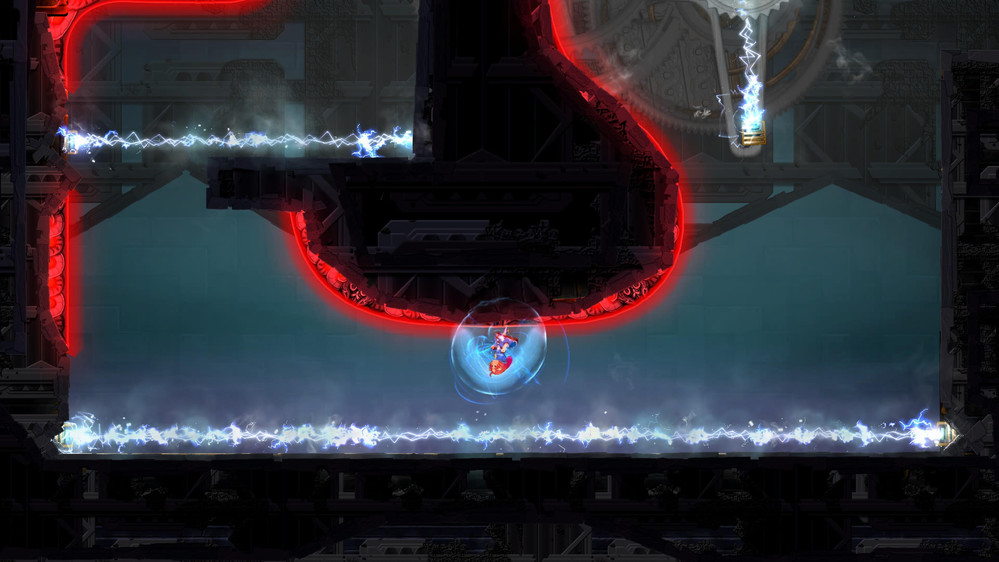 All roads lead to Teslagrad.
Espen Jansen/Gamer.no
Conclusion
Teslagrad 2 avoids many of the frustrating pitfalls of the original game by lifting the gaze and shifting the focus away from just magnetism. Instead, the game is much more about progress, exploration and flow, and this helps to make the very atmospheric world an exciting place to explore.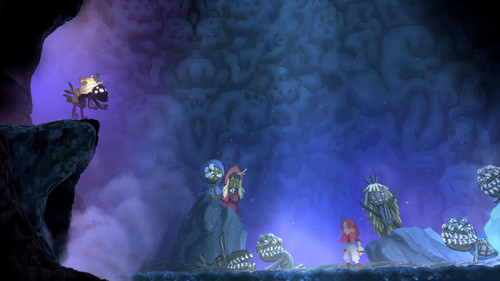 Teslagrad 2 has a lot of excitement to offer.
Espen Jansen/Gamer.no
Unfortunately, there are a number of frustrating elements that cannot be avoided this time as well, and once again it is the slightly unpredictable physics that is the game's biggest bane.
It also doesn't help that 2D platformers in general, and the "Metroidvania" genre in particular, have evolved greatly since 2013. Games like Ori and the Blind Forest, Metroid Dread, and Hollow Knight have raised the bar considerably for what defines an outstanding "Metroidvania" – game, and even though Teslagrad 2 certainly has what it takes at times, it doesn't quite reach the length.
Teslagrad 2 is available on Nintendo Switch, PlayStation 4, PlayStation 5 (tested), Xbox One, Xbox Series X/S and Windows.