Adam Homola
I totally and completely understand the weapon wear mechanism in games, and I think I understand it from a designer's point of view as well. It has its own meaning, and if someone processes it well, or adapts not only the weapons and fights, but also the entire gameplay, it can make sense. But that doesn't change the fact that it usually annoys me.
Maybe it's my laziness to always find and try something new, maybe it's a bad design, but I prefer weapons that I don't have to change every now and then. The Legend of Zelda: Breath of the Wild is the exception to the rule. There, on the one hand, the breaking of weapons was taken to the extreme, but on the other hand, the entire gameplay was adapted to it, and in addition, let's face it, BotW was not really focused on fights.

source: press release

I consider a compromise to be ideal, and right now I can't think of any better than the one from Red Dead Redemption II. There, the weapons did wear out, but they didn't break. If you were neglecting your arsenal, the rifles simply took a bit of a stat drop, but it wasn't a disaster. Nothing was destroyed and everything was usable without any major problems. In addition, the oil for the weapons was rolling in every corner, so it was enough to polish the most used Colts a little, or pay for the polish at the dealer, and it was done. Simple, fast and most importantly painless.
Ales Smutný
In a very exact way (read – by my feeling) I came to the conclusion that in 99 percent of games the system of durability of equipment and weapons is completely unnecessary and serves only to annoy the player unnecessarily, and as a mechanic "we don't know what to add, so we will put wear on weapons" . From this you can probably guess what my attitude towards this game element is. I hate him. He annoys me. It irritates me. And I totally understand that in some cases it's a key element of gameplay, especially in survival games. But when I have to deal with wear and tear "because that's how it's done" in a completely random RPG or fiendish game, which de facto just means adding an annoying wheel where I have to go to the blacksmith to fix everything, I wave my spinning mouse furiously.
Of course, my displeasure stems from the psychological state of play. I just don't want to focus on the fact that, in addition to enemies, I have to watch out for my magical steel sword breaking in a few more hits, or my armor for some reason disintegrating before the body underneath. It doesn't give me anything. And I'm talking about situations where the equipment can be repaired. When it can't be fixed, it has a completely demoralizing effect for me. Respectively, I can still justify it and forgive it with gritted teeth in Zelda, where I often beat enemies with literally branches or something I made from branches, but once I know that the beautiful ax only has a limited number of cuts, I'd rather cut the game.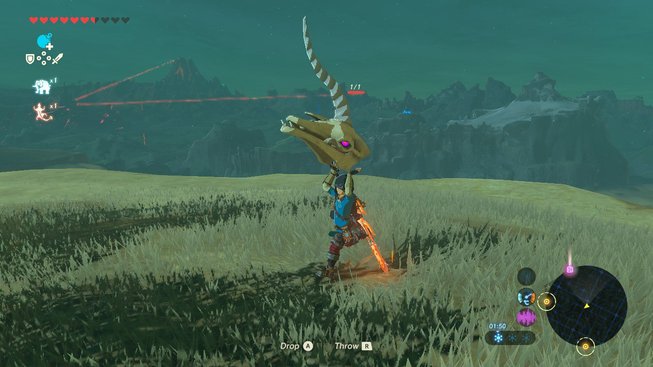 source: Author's own photo

I like to develop a relationship with my weapons and enjoy improving them or changing them for better ones, and I'm just used to RPGs that equipment stays with me for a while and its replacement is a reason for a little celebration. When I don't have to worry about what I'm swinging, the magic is lost. I repeat that, for example, with survival games, I understand it again, after all, it is usually a tool made on the knee. Likewise, in some games, such as MMOs, the cost of repairing equipment can be tools to control the inflation of the in-game currency. In all seriousness, gear wear can serve as an important narrative or economic element in both single-player and multiplayer games. However, it is often a strange and senseless added function, the purpose of which is apparently just to annoy me. And then when I find some nice crowbar or mace that I know will last ten shots and then I can look for a new tool… not like this, dear developers!
Ondra Partl
The short answer would be that destroying and wearing out weapons in games annoys and annoys me. But when I think about it a little, I find out that it's a little more complicated after all and it depends on each case.
If I recall, the last title I played that had this mechanism built into it was Dead Island 2. And wow, it didn't bother me at all here (compared to previous titles in the series). This was probably due to the fact that switching weapons due to enemy resistances was a must, while switching at the same time was a matter of a split second. Plus, your experimentation is rewarded with constant new disgusting ways to screw up the undead here.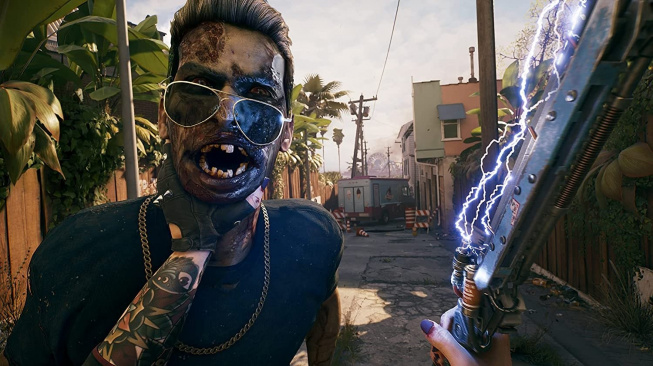 source: Deep Silver

The most important aspect, however, is the fact that it did not involve lengthy hunting in the inventory, which would disrupt the game's "flow". For Jamil, this weapon management devolves into a constant pick-and-roll that takes away from the actual gameplay, which is bad. It is therefore necessary to find an imaginary golden mean successfully balancing on the edge of fun and duty.
After all, this is one of the reasons why I never got into The Legend of Zelda: Breath of the Wild. Of course, the title isn't really built on fights, and this mechanism has its merits, but it was taken to such an extreme that it always started to reliably annoy and discourage me. The same is the case with survival games, which constantly struggle with the aforementioned balance. And that's why I often fight with them. The ideal case is therefore a game in which you don't even think about the presence of this element. It means that he was embedded in it cleverly and merged with the whole.
Jakub Malchárek
I'm exactly the type of player who saves potions for bad times and spell scrolls for harder bosses, so if you give me a powerful weapon that breaks over time, it will end up in the depths of the inventory, because logically I'll save it for the hardest one challenge. Even if I just soaped up the final boss beautifully.
If degradation doesn't have some clearly defined meaning in the game, it has no business being there. It bothered me in Breath of the Wild, where swords broke after a few slashes and where, unlike Tears of the Kingdom, it doesn't support any experimentation. It has no business in The Witcher 3, where there are repair kits lying around every corner anyway, so it's just an unnecessary interruption of the game to open the inventory. And I'm glad that the soul songs also shook her off with time, it was a wise decision.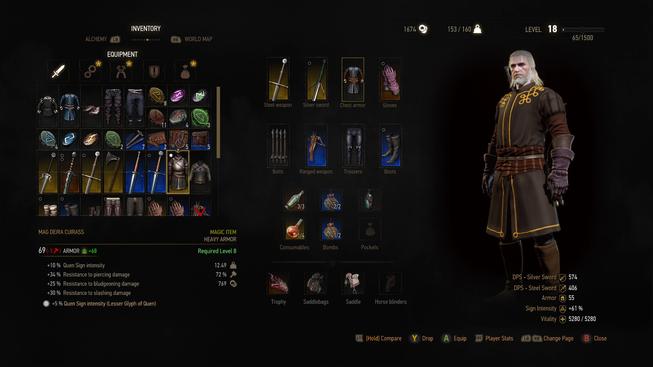 source: press release

Far Cry 2, on the other hand, was where the weapon damage sat for me. The great approach to fantastic steppe fires was perfectly complemented by the visible and realistic wear and tear of the equipment. To this day, I'll never forget those dramatic moments when an enraged insurgent comes running at you from around the corner, you pull the trigger, and… the rifle you're dragging across half the desert clicks empty because the cartridge has jammed in the chamber.
But the wear was set sensitively, you definitely didn't have to run to the repairman after every fired magazine. In addition, the degradation was also visible visually. Worse condition was manifested by rust, chipped wood and dusty patina. I am quite sorry that the subsequent parts did not adopt this mechanic.
So, developers, if weapon wear in your single player game just means an unnecessary stop at the blacksmith or using a magical repair bazmek from your inventory, please skip it. For all of us, thanks!
Honza Slavík
I feel the same way. If you give me any consumable item in the game, temporary, quantity or time limited bonus, magic rune, sword oil that increases damage for a while, disposable scroll or what I know, it will with absolute certainty end up in the bottom of the backpack and stay there until hallelujah, because I will save it and regret using it.
In addition, I suffer from one more bizarre diagnosis – I don't like "borrowed" character power in RPGs (and especially in MMOs). So, for example, in Lost Ark, if you give me ten Valentine's Cakes for Valentine's Day, which increase stats for an hour after eating, you'll find them in my chest two years from now, when they'll have the consistency of Pratchett's Dwarf Bread, because I don't need any hourly bonuses. They are not "my" stats, I didn't earn them, I don't want them. Weird, I know, but I probably won't learn now.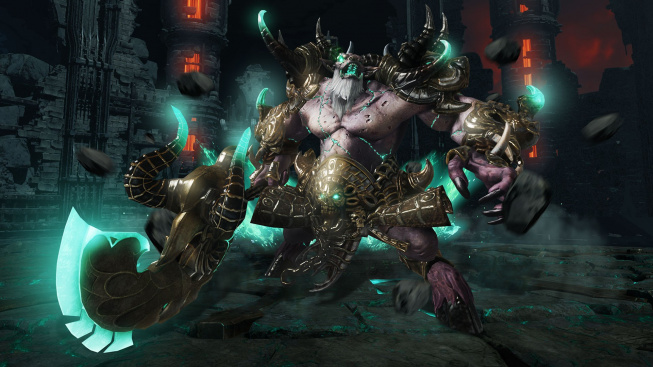 source: Smilegate RPG

And that's why I identify with Jakub's approach. If I have a great weapon, but I know that it is not permanent, that I would lose it after a while, I will simply not pick it up. On the other hand, wearing out gear without breaking it completely doesn't freak me out in online games. Because an outlet for money, materials or other game currency is simply needed. And in survival games, cracking axes make sense in principle. In single player RPGs, however, stick them by the hat.
Patrik Hajda
To be honest, I have never really thought about this "problem". Probably because whenever I encountered it, it was implemented as naturally as possible. And when she wasn't present, it didn't occur to me that I missed her.
The wear and tear on weapons is kind of typical of a genre that I've had a lot of fun with – survival. I think it would break my immersion a bit if I cut down an entire forest with a stone attached to a stick with the help of grass… If I exterminated a boar with the first spear… If that string never snapped…
In survivals, therefore, I see wear and tear as completely logical, natural and supporting the fear for life when an object breaks at the most inopportune time. But then, of course, there are games in other genres where wear and tear is not so common and can seem quite unnecessary.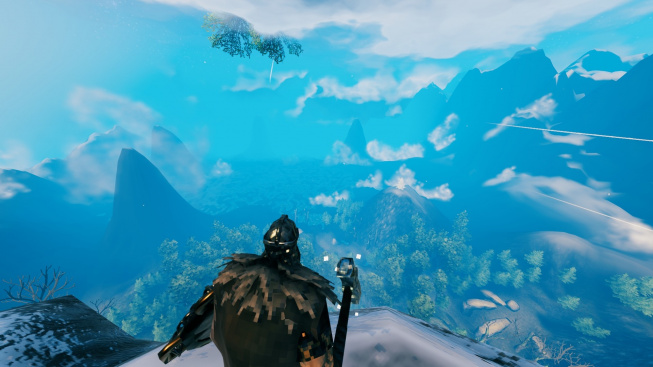 source: Photo: Drakonman The Fox

However, in their case, I see this system as a great opportunity for experimentation. I hate when the game bombards me with new weapons, but because of the stats, it doesn't really make sense for me to change weapons, and I only try a couple of them in the entire playthrough.
But when a favorite piece falls apart after a while, it's an exciting opportunity for me to reach for something else from my backpack that I would never have picked otherwise, and thanks to such a system, I rotate a lot of different gear per game.
So to sum it up, I personally don't mind attrition in games at all, on the contrary I find it either completely logical or at least supportive of exploring content and discovering different fighting styles.
Pavel Makal
I don't mind gear wearing out in games as long as it serves the game design well and isn't used purely to annoy the user, as was the case with Dark Souls 2 at one time. Ideally, of course, the mechanism cleverly nudges the player to try new combos or some other type of approach to problem solving. Not only the new Zelda, but also Dead Island or Dying Light manage this very well.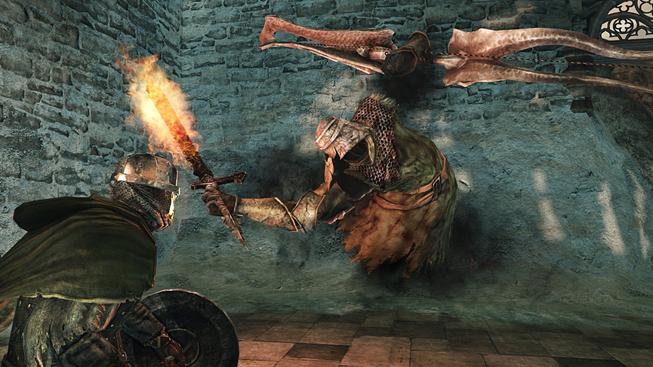 source: press release

Like my peers, I've struggled throughout my gaming career with collecting and tinkering with every seemingly rare item, so I end up with a backpack full of junk that I end up not enjoying at all. However, I've been trying to fight this lately, and the current Zelda in particular is helping me a lot. Whereas in the past I would have saved every corner of a stronger Bokoblin for the final fight and ended up probably not even remembering it in the heat of battle, now I'm gluing monster body parts to swords and halberds as I go and enjoying the new effects. It's tremendously liberating, plus you'll find that there's such an abundance of material in most games that there's no need to tinker at all.
Šárka Tmějová
I'm a collector, so the mechanism of destructibility of anything in the inventory in games naturally annoys me. If the weapons are easy to fix, I'll give it a shot, but currently playing Tears of the Kingdom is a tough test for me in this regard, where I'm learning not to fixate on my collection and just cut head on, branch on branch, sword with boulder, sword with not a boulder.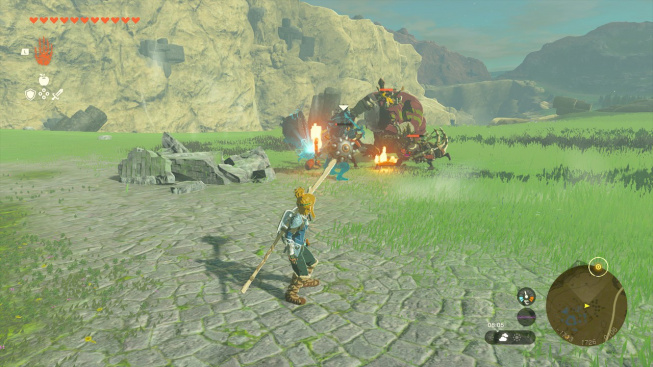 source: Author's own photo

On the other hand, Zelda is made for this system, so you won't lose something unique this way that can never be replaced. Actually, perhaps this phobia of irreplaceability lies at the core of my distaste for destructible weapons. Not even so much in the fact that this system is very often grafted into the game as an extra and just makes you needlessly visit the blacksmith every two hours and so on, but in the fear that I will lose some thing that ten hours later I will need for a very a specific task and I won't be able to complete it because I didn't exactly hide that Sword® of the Emperor's Apprentice™ in the chest and I'd rather use it to kill a few goblins. Both are examples of crappy game design, but the one I'm afraid is more of a long dead 90s relic. Fortunately.