Game News Zelda Tears of the Kingdom, God of War Ragnarok… Let's stop calling video game sequels "1.5"
Published on 05/18/2023 at 11:45
Share :


With each release of a sequel like Zelda Tears of the Kingdom or God of War Ragnarok to name only the most recent, we often observe the same refrain among a fringe of players: these are 1.5 games, simply improved games that live in the shadow of an innovative opus. An assertion which, in addition to being erroneous, minimizes the qualities of these games.
The Legend of Zelda: Tears of the Kingdom, God of War: Ragnarok… Without being exhaustive, the suites of masterpieces exist and must have carried the heavy notoriety of their elder. Not easy to be the youngest. Often unwittingly, he wants (or even has to) do better without being different while wanting to be special. To a certain extent, it's normal for someone from the same family… But whose lack of innovation some players criticize to be considered a true sequel. Nonsense in my opinion.
This is an opinion post
The following article constitutes the expression of the opinion of its author. It is therefore by nature subjective and does not include that of the other editors of the editorial staff of JV
Why qualifying suites as 1.5 may seem justified
It is by qualifying these sequences as 1.5 that, in my opinion, the damage is done. As opposed to 2.0 which should be brand new and ooze with novelties, 1.5 is only a major improvement of the basic proposal without revolutionizing everything. For example, Cyberpunk 2077 welcomed with its 1.5 real compatibility with new generation consoles such as the PS5 and the Xbox Series. Perhaps the example could have been chosen better because some will argue that it should have arrived with the game's release in 2020, but that is a debate that we will save for another article. For World of Warcraft, a 1.5 update brings new activities as well as a new region of an area already pre-established in the expansion. The playing field is therefore slightly expanded but remains the same, which players are invited to rediscover through new things to do. Conversely, an (X+1).0 on a massively multiplayer online game often involves a total overhaul, with a new sandbox, new characters. In short, a whole new way to enjoy the game.
And in all honesty, calling sequels 1.5 games is understandable. Some will feel cheated by the lack of novelties, others by a gameplay that he considers to be identical. A third part of players, which is not necessarily close to the two others mentioned above, will believe that the narrative pan of the sequel could have been integrated into the predecessors. Paradoxically, we always expect more to be dazzled by a sequel to a license than the renewal of it. Paradoxically because this is the time when we should expect the least surprises. Pokémon would no longer be Pokémon without this mainstream universe where we capture pocket monsters to make them compete together. Super Marios would no longer be Super Marios without stars, suns, or moons to fetch after long jumps from platform to platform. This kind of cult licenses cannot take an inconsiderate turn without upsetting or even losing part of its audience. This was observed, for example, recently with Final Fantasy 16 judged too action for some and therefore far from the turn-based of the first episodes. However, it is always a question of fighting divine entities in a fantastic universe in which Crystals are the very source of life.
Games that are still different, with risk-taking
As you will have understood, I consider that this does not mean that this justifies calling the suites 1.5 games, regardless of the amount of changes they bring; or the lower degree of surprise one experiences. It is precisely because the playing field is the same that we can qualify them as 2.0. Let's leave the video game for a moment. Can we really qualify as 1.5 Harry Potter and the Chamber of Secrets, which serves as the second book? It is, however, the same playground (Hogwarts), the same protagonists with our three Gryffindor wizards, the same spells used and the same main plot around He-whose-must-not-be-pronounced- the name. Readers know full well what to expect when reading a sequel and don't expect the multiverse to arrive in a sequel to the adventures of their favorite wizards. An observation that we can also have for Star Wars in cinema, Dragon Ball on the manga side or even In Search of Lost Time by Marcel Proust.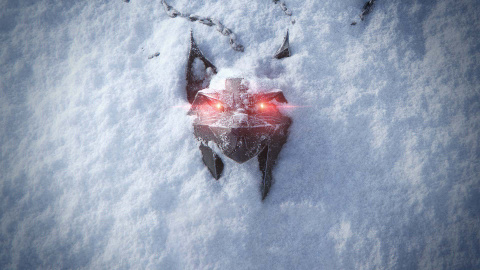 The Witcher : Projet Sirius
Conversely, would we have found it logical that the reboot of God of War be called God of War 4? Probably not. This can also be seen for another great video game franchise with The Witcher: the Polaris project. is part of a new trilogy different from the adventures of Geralt. This is why it is not called The Witcher 4 although it is the fourth video game episode of the franchise.
Going back to the debate on "the sequels which are 1.5 versions", this denomination is never valid since it remains an "external evolution of the game". We expand the number of sails available to the boat without modifying its spine to make a crude analogy.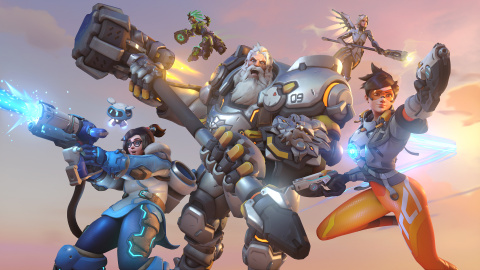 Overwatch 2
It's integrated into the base world, with the features already written. A 2.0, whether we like it or not, we erase what we have done. There is risk taking, small or large depending on the point of view, on the part of the developers which is very real. In Zelda it is at the level of powers and in the resolution of puzzles: impossible to attach this in the form of a DLC, especially when we know that several TotK ideas first germinated in the minds of Nintendo teams up for a Breath of the Wild DLC. Same for Overwatch 2 which, despite the severe amputation of its PvE mode, is not the same game since it goes from a 6 against 6 system to 5 against 5 games.
And then what to say to developers who work hard for many years? Do we really want to thank them for their work by giving them a no, but it's a DLC, you could have released it earlier"? They will defend themselves much better than me on this subject, but within the framework sequels to large-scale projects, it is likely that all the studio teams will be mobilized to make it something that meets at least the expectations of fans and players.A mission often successful.
The sequels: games shelved by players who didn't like the first ones?
As the release of a highly anticipated game or sequel approaches, our behavior is often indicative of where we stand in front of the crowd. If some prefer to play behind to better take advantage of an announced nugget, it is often three types of players that we observe. The biggest fans who share their expectations, their fears and a witness to their love for the license in question; the curious who wait in moderation, wondering about things to know before enjoying it; the surly vociferating on the said sequel explaining that it is only a 1.5 version since it is the same graphics engine, the same region and/or the same gameplay.
It is this last category of players that is the most interesting to observe. She seems to justify herself for not playing a title that provokes general emulation. She then seeks arguments to understand why she did not like or will not like whatever happens. Either to forget the fact that they won't be able to play it or simply because they didn't like the previous one… Which is a reference for many. Maybe it's precisely because they feel left out, perhaps less legitimate, for not having liked a game considered cult (probably with good reason!) that they go out of their hinges. A kind of difference that makes you afraid not to belong to this large group of people (Maslöw when you hold us) who like this or that video game.
Maybe it's also a way for gamers to push studios to reinvent the wheel through a race to the top by highlighting the lack of revolution in their eyes. On the one hand, constantly making the comparison does not commit the studios to going beyond the cult opuses since the latter are cited as an example. On the other hand, these games nevertheless remain titles as such and considering them as simple extensions of already existing titles which would rest on the laurels of their elders does not make their life easier. Instead of pointing out the similarities, let's highlight the disparities that make them games in their own right. They too are just asking to be emancipated from the family nest.